The Honorable Elaine L. Chao, the 24th U. S. Secretary of Labor who served from 2001-2009, is the first American woman of Asian descent to be appointed to a President's Cabinet in our nation's history.  On January 31, 2017, she was confirmed as the 18th U.S. Secretary of Transportation.
An immigrant who arrived in America at the age of eight speaking no English, Secretary Chao received her citizenship at the age of 19.  Her experience transitioning to a new country has motivated her to dedicate most of her professional life to ensuring that everyone has the opportunity to build better lives.
As the first U. S. Secretary of Labor in the 21st century, Elaine L. Chao focused on increasing the competitiveness of America's workforce by restructuring department programs to empower workers and modernizing regulations to respond to the realities of the 21st century workplace.  Under her leadership, the U.S. Department of Labor achieved record results in protecting the health, safety, wages, and retirement security of the nation's workforce.
Secretary Chao's distinguished career spans the public, private and non-profit sectors. As President and Chief Executive Officer of United Way of America, she restored public trust and confidence in one of our nation's premier charitable institutions after it had been tarnished by financial mismanagement and abuse. As Director of the Peace Corps, she established the first programs in the newly liberated Baltic nations and the independent states of the former Soviet Union.  Her government service also includes serving as Deputy Secretary at the U.S. Department of Transportation, Chairman of the Federal Maritime Commission, Deputy Maritime Administrator, and White House Fellow.  Prior to her government service, she was Vice President of Syndications at BankAmerica Capital Markets Group and a banker with Citicorp in New York.
Secretary Chao earned her MBA from the Harvard Business School and an economics degree from Mount Holyoke College.  Recognized with innumerable awards for her public and community service, she is the recipient of 36 honorary doctorate degrees from colleges and universities across the globe.
Secretary Chao is a resident of Kentucky.  Prior to her appointment as Secretary of Transportation, she was a Distinguished Fellow at the Hudson Institute. 
She is the eldest of six daughters of Dr. James S.C. Chao and the late Mrs. Ruth Mulan Chu Chao. 
Celebrating Brown v. Board of Education's Promise of Equality: How Well Are We Doing Fifty Years Later?
The Mayflower Hotel
1127 Connecticut Avenue NW
Washington, DC 20036
International Law and American Sovereignty
T?he Mayflower Hotel
1127 Connecticut Avenue NW
Washington, DC 20036
2001 National Lawyers Convention
The Mayflower Hotel
1127 Connecticut Avenue NW
Washington, DC 20036
Regulatory Transparency Project's Fourth Branch Video
In a world of drone delivery and self-driving cars, do innovation and regulation need to...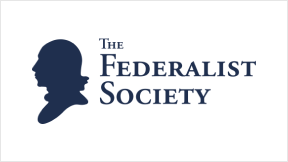 Address by Secretary Elaine Chao, U.S. Department of LaborIntroduction by Hon. David McIntosh, Federalist Society...