Chief Judge Tymkovich, of Denver, Colorado, was nominated to the Tenth Circuit Court of Appeals by President George W. Bush, and confirmed in April 2003. On October 1, 2015 he became Chief Circuit Judge. He was Chair of the US Judicial Conference's Committee on Judicial Resources from 2011 to 2015. Since 2008 he has been an adjunct professor of law at the University of Colorado School of Law, teaching Election Law. He is a member of the Doyle Inn of Court, the American Law Institute, and the International Society of Barristers. Since he joined the Circuit, Judge Tymkovich has hosted judicial delegations from Russia, Kazakhstan, and Afghanistan, and has also represented the United States in programs at Kiev and Yalta in Ukraine.
*****
A person listed as a contributor has spoken or otherwise participated in Federalist Society events, publications, or multimedia presentations. A person's appearance on this list does not imply any other endorsement or relationship between the person and the Federalist Society. In most cases, the biographical information on a person's "contributor" page is provided directly by the person, and the Federalist Society does not edit or otherwise endorse that information. The Federalist Society takes no position on particular legal or public policy issues. All expressions of opinion by a contributor are those of the contributor.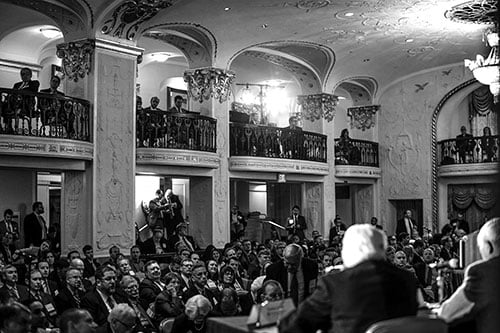 2023 National Student Symposium
AT&T Hotel and Conference Center
1900 University Ave
Austin, TX 78705
2018 National Lawyers Convention
The vast web of federal and state laws protecting employees stands or falls on a...