About
The Federalist Society's Lawyers Division was founded in 1986 to bring together attorneys, business and policy leaders, judges and others interested in examining and improving the state of the law. The Lawyers Division reaches the legal community through over 90 Lawyers Chapters located in virtually every major city in the United States. Over 65,000 are involved in the activities of these groups. Every year, the chapters organize over 400 programs and meetings, drawing a combined audience of over 25,000. Each chapter is run by local volunteer leadership. The chapters host speeches, panel discussions and debates on current topics at the local and national level, and help members find opportunities to become actively involved in the policy and public interest worlds. In addition to the city chapters, the Federalist Society's Capitol Hill Chapter hosts discussions to examine legal and policy issues that are particularly appealing to congressional staffers.
New Orleans Lawyers Chapter
Arnaud's Restaurant: Creole Cottage
813 Bienville Street
New Orleans, LA 70112
Florida Young Lawyers Chapter
Iguana on Park
3638 Park St
Jacksonville, FL 32205
Palm Beach Lawyers Chapter
Palm Beach Atlantic University - Weyenberg Center
901 S. Flagler Drive
West Palm Beach, FL 33401
Phillips Seafood
601 E Pratt St
Baltimore, MD 21202
Tyler Lawyers Chapter
Twelve Kitchen
405 West Southwest Loop 323
Tyler, TX 75701
Houston Lawyers Chapter
King & Spalding LLP
1100 Louisiana St, Ste #4100
Houston, TX 77002
Commentary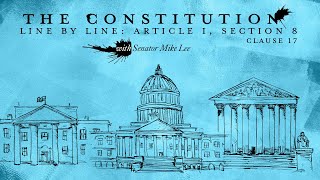 Short video featuring Mike Lee
In this episode of the Constitution Line By Line, Senator Mike Lee covers Article I,...