About
The Federalist Society's Lawyers Division was founded in 1986 to bring together attorneys, business and policy leaders, judges and others interested in examining and improving the state of the law. The Lawyers Division reaches the legal community through over 90 Lawyers Chapters located in virtually every major city in the United States. Over 65,000 are involved in the activities of these groups. Every year, the chapters organize over 400 programs and meetings, drawing a combined audience of over 25,000. Each chapter is run by local volunteer leadership. The chapters host speeches, panel discussions and debates on current topics at the local and national level, and help members find opportunities to become actively involved in the policy and public interest worlds. In addition to the city chapters, the Federalist Society's Capitol Hill Chapter hosts discussions to examine legal and policy issues that are particularly appealing to congressional staffers.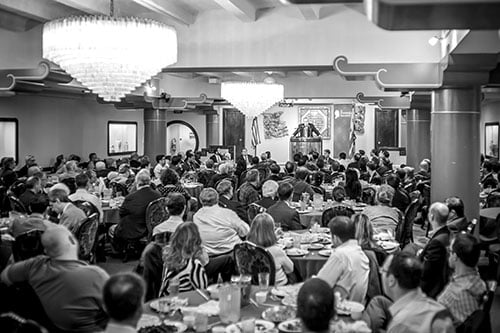 Capital City Club
201 Monroe Street # 2100
Montgomery, AL 36104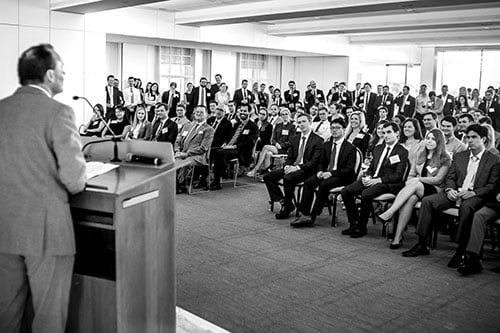 Toledo Lawyers Chapter
The Cafe at Shumaker, Loop & Kendrick
1000 Jackson Street
Toledo, OH 43604
Willow Brook Country Club
3205 West Erwin Street
Tyler, TX 75702
Embassy Suites Amarillo Downtown
Yellow Rose Ballroom B, 550 S Buchanan Street
Amarillo, TX 79101
Chicago Lawyers Chapter
Rock Bottom Restaurant & Brewery
1 W Grand Ave, 2nd Floor
Chicago, IL 60610
Idaho Lawyers Chapter
Offices of Stoel Rives LLP
101 S. Capitol Boulevard, Suite 1900
Boise, ID 83702
Commentary
featuring Glenn Roper
On Nov 6, 2019, the U.S. Supreme Court heard County of Maui, Hawai'i v. Hawai'i...