About
The Federalist Society's Lawyers Division was founded in 1986 to bring together attorneys, business and policy leaders, judges and others interested in examining and improving the state of the law. The Lawyers Division reaches the legal community through over 90 Lawyers Chapters located in virtually every major city in the United States. Over 65,000 are involved in the activities of these groups. Every year, the chapters organize over 400 programs and meetings, drawing a combined audience of over 25,000. Each chapter is run by local volunteer leadership. The chapters host speeches, panel discussions and debates on current topics at the local and national level, and help members find opportunities to become actively involved in the policy and public interest worlds. In addition to the city chapters, the Federalist Society's Capitol Hill Chapter hosts discussions to examine legal and policy issues that are particularly appealing to congressional staffers.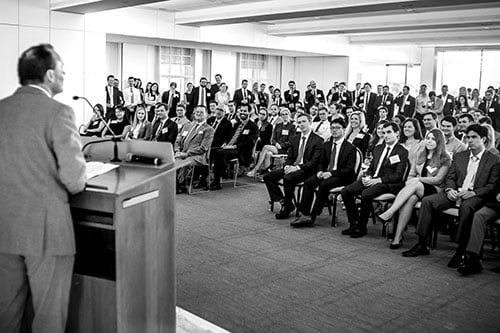 Miles & Stockbridge
100 Light Street
Baltimore, MD 21202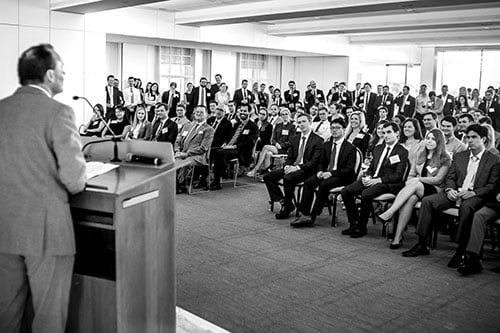 Treebeards on Market Square
315 Travis Street
Houston, TX 77002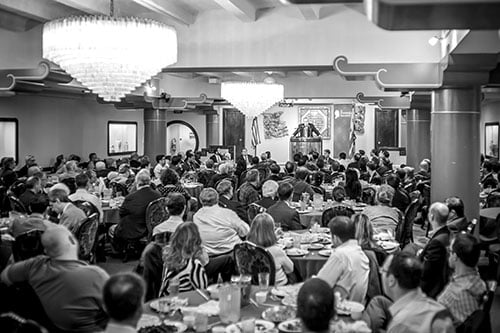 Indian Harbor Yacht Club
710 Steamboat Road
Greenwich, CT 06830
Puget Sound Lawyers Chapter
McCleary Mansion
111 21st Ave. SW
Olympia, WA 98501
Dechert, LLP
Cira Centre, 2929 Arch Street
Philadelphia, PA 19104
Sacramento Lawyers Chapter
California Chamber of Commerce, California Room
1215 K Street, 14th Floor, California Room
Sacramento, CA 95814
Commentary
SCOTUScast featuring Stephen Sachs
On May 13, 2019, the Supreme Court decided Franchise Tax Board of California v. Hyatt,...