About
The Federalist Society was born on the law school campuses of Harvard, Chicago, and Yale to provide a forum for debate and discussion. The Federalist Society's Student Division continues to be the premier ideas-driven student organization on over two hundred law school campuses nationwide. Many law school faculty and administrators have come to celebrate the Society for the high quality of discourse it brings to their campuses. Student Division programming fosters a network of conservative and libertarian students eager to challenge the legal establishment as lawyers, faculty, judges, and policy makers.
Northwestern Law Student Chapter
Zoom Webinar
Columbus School of Law Student Chapter
Zoom Webinar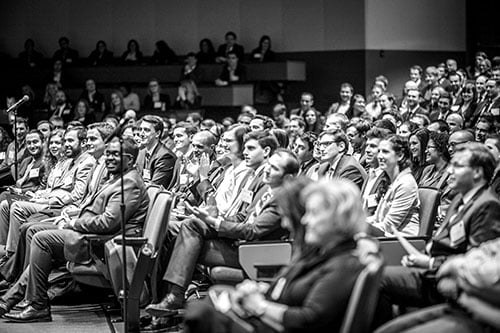 Ave Maria Student Chapter
Ave Maria School of Law
1025 Commons Cir
Naples, FL 34119
Columbia Student Chapter
Zoom Webinar -- Columbia Law School
435 W 116th St.
New York, NY 10027
California-Berkeley Student Chapter
University of California, Berkeley, School of Law
Boalt Hall, 225 Bancroft Way
Berkeley, CA 94720
Notre Dame Student Chapter
Notre Dame Law School Eck Hall of Law 1130
Eck Hall of Law
Notre Dame, IN 46556
Commentary
In the early 1980s, General Motors found the perfect place to build a new factory...