About
The Federalist Society was born on the law school campuses of Harvard, Chicago, and Yale to provide a forum for debate and discussion. The Federalist Society's Student Division continues to be the premier ideas-driven student organization on over two hundred law school campuses nationwide. Many law school faculty and administrators have come to celebrate the Society for the high quality of discourse it brings to their campuses. Student Division programming fosters a network of conservative and libertarian students eager to challenge the legal establishment as lawyers, faculty, judges, and policy makers.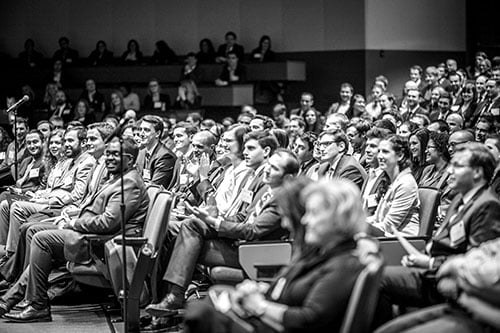 Dayton Student Chapter
Zoom Webinar -- Dayton
300 College Park
Dayton, OH 45469
Illinois Student Chapter
Zoom Webinar -- Illinois
504 E. Pennsylvania Ave
Champaign, IL 61820
University of Texas Student Chapter
Zoom Webinar
Campbell Student Chapter
Zoom Webinar -- Campbell
225 Hillsborough St
Raleigh, NC 27603
Texas Student Chapter
Zoom Webinar -- University of Texas
https://us02web.zoom.us/j/88044270972
Austin, TX 78705
Pennsylvania & Temple Student Chapters
Pennsylvania Student Chapter and Temple Student Chapter
Zoom
Philadelphia, PA 19102
Commentary
Short video featuring Mike Lee
Article I Section 2 of The Constitution is the focus of Episode 2 of The...