About
The Federalist Society was born on the law school campuses of Harvard, Chicago, and Yale to provide a forum for debate and discussion. The Federalist Society's Student Division continues to be the premier ideas-driven student organization on over two hundred law school campuses nationwide. Many law school faculty and administrators have come to celebrate the Society for the high quality of discourse it brings to their campuses. Student Division programming fosters a network of conservative and libertarian students eager to challenge the legal establishment as lawyers, faculty, judges, and policy makers.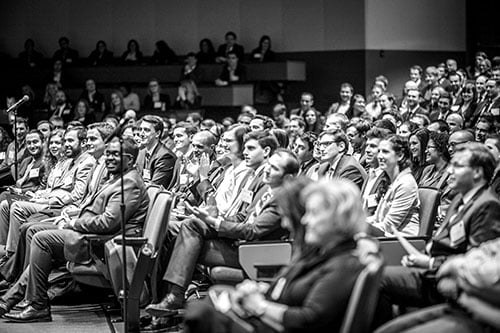 Quinnipiac Student Chapter
Quinnipiac University School of Law
370 Bassett Rd
North Haven, CT 06473
Capital Student Chapter
Capital University Law School & Zoom 812 7487 5020
303 E. Broad Street, Room 242
Columbus, OH 43215
Texas Student Chapter
University of Texas School of Law
TNH 2.139
Austin, TX 78705
The Nullification Crisis
Online Event
Pepperdine Student Chapter
Pepperdine Caruso School of Law
24255 Pacific Coast Hwy
Malibu, CA 90263
Houston Student Chapter
Zoom Webinar -- Houston Law Center
4800 Calhoun Road
Houston, TX 77089
Commentary
On September 29, 2021, former United States Representative Bob Barr joined the Federalist Society's Southern...