William H. Pryor Jr. serves as a judge on the U.S. Court of Appeals for the Eleventh Circuit and as the Acting Chair of the U.S. Sentencing Commission.

Judge Pryor also teaches as a visiting professor at the University of Alabama School of Law and as an adjunct professor at the Cumberland School of Law of Samford University.

Judge Pryor served as Attorney General of Alabama from 1997 to 2004. When he first took office, he was the youngest attorney general in the nation. In his reelection, he received the highest percentage of the votes of any statewide candidate.

Judge Pryor graduated magna cum laude from Tulane University Law School where he finished first in the common-law curriculum and was editor in chief of the Tulane Law Review. After graduating from Tulane, he served as a law clerk for Judge John Minor Wisdom of the U.S. Court of Appeals for the Fifth Circuit.

Judge Pryor is a member of The American Law Institute and an Adviser for the Restatement of the Law Third, Conflict of Laws. He is a co-author, along with Bryan Garner, Justice Neil Gorsuch, and ten federal and state appellate judges, of a treatise, The Law of Judicial Precedent. Judge Pryor has published writings in the Yale Law Journal, Columbia Law Review, Virginia Law Review, Harvard Journal of Law & Public Policy, Yale Law & Policy Review, and Tulane Law Review, and he has published op-ed articles in The Wall Street Journal, The New York Times, National Review, and USA Today. A champion debater in college, Judge Pryor has debated at the National Lawyers' Convention of the Federalist Society, on National Public Radio, and at the Oxford Union in the United Kingdom.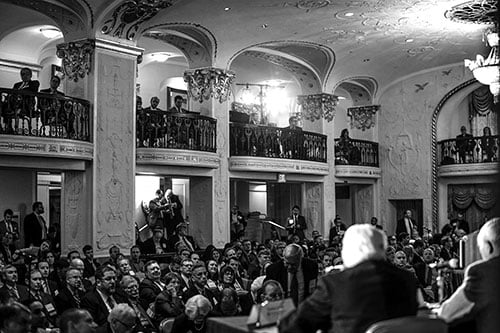 -
30 Chatsworth Place Northwest
Atlanta, GA 30327
2018 National Lawyers Convention
Mr. Richard Brookhiser, Senior Editor, National Review and Author, John Marshall: The Man Who Made...