Randy Kozel joined the Law School faculty in 2011. He was named the Distinguished Teacher of the Year by the Class of 2014. He also directs the Notre Dame Program on Constitutional Structure. 

Kozel teaches and researches in fields including constitutional law, federal courts, information privacy, and contract law, with a particular focus on the role of precedent in legal decision making. His recent scholarship exploring the connection between precedent and interpretive philosophy has been published or is forthcoming in journals including the Northwestern University Law Review, the Michigan Law Review, the California Law Review, the Vanderbilt Law Review, and the Texas Law Review. His book, entitled Settled Versus Right: A Theory of Precedent, makes the case for using precedent to bridge interpretive disagreements. 

Kozel received his J.D., magna cum laude, from Harvard Law School, where he was the Articles Committee Chair of the Harvard Law Review. He served as a law clerk for U.S. Supreme Court Justice Anthony M. Kennedy and for Judge Alex Kozinski at the U.S. Court of Appeals for the 9th Circuit. He has also practiced as a litigator with a large law firm and as Special Counsel to the General Counsel at General Electric Company.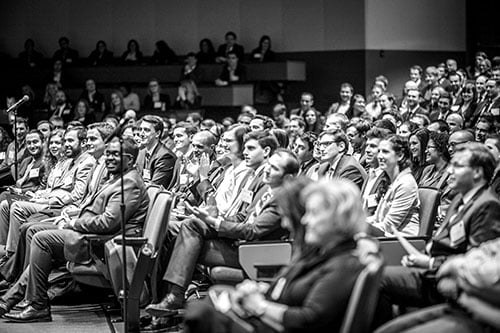 Connecticut Student Chapter
University of Connecticut School of Law
55 Elizabeth St.
Hartford, CT 06105
Conrad Indianapolis 50 West Washington Street
Washington, District of Columbia 46204
Faculty Division
Sheraton New York Times Square Hotel
811 7th Avenue
New York, NY 10019
Wyndham Riverfront New Orleans
701 Convention Center Boulevard
New Orleans, LA 70130
2019 Annual Florida Chapters Conference
On February 1-2, 2019, the Federalist Society held its annual Florida Chapters Conference in Lake...