Roger P. Alford is Deputy Assistant Attorney General for International Affairs. He is on leave from the faculty of Notre Dame Law School, which he joined in 2012, and where he is Concurrent Professor at the Keough School of Global Affairs and a Faculty Fellow at the Kellogg Institute for International Studies. Previously, he practiced law with a large law firm in Washington, D.C., and was a senior legal advisor to the Claims Resolution Tribunal for Dormant Activities in Zurich. Earlier in his career, he served as a law clerk to Judge James Buckley of the United States Court of Appeals for the D.C. Circuit and to Judge Richard Allison of the Iran-United States Claims Tribunal in The Hague. He completed his undergraduate studies at Baylor and earned his JD at New York University School of Law. He also holds degrees from Edinburgh University and Southern Seminary.
Regulatory Transparency Project Sponsored Event
Pepperdine University School of Law
24255 Pacific Coast Highway
Malibu, CA 90263
ABILA INTERNATIONAL LAW WEEKEND NEW YORK CITY BAR ASSOCIATION 42 WEST 44TH STREET
NEW YORK, New York
Celebrating Brown v. Board of Education's Promise of Equality: How Well Are We Doing Fifty Years Later?
The Mayflower Hotel
1127 Connecticut Avenue NW
Washington, DC 20036
Regulatory Transparency Project's Fourth Branch Podcast
This Deep Dive episode brings you the audio from the keynote address at the 2019...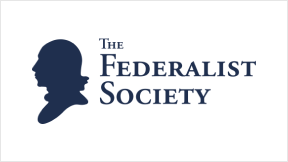 The Supreme Court's use of international and foreign law has garnered substantial commentary in recent...