Trevor Potter is a Member in Caplin & Drysdale's Washington, D.C., office, where he leads the firm's Political Law Group.  He is one of the nation's best-known and experienced campaign and election lawyers. A former Commissioner and Chairman of the Federal Election Commission, and counsel to several Presidential campaigns, Mr. Potter has been described by the American Bar Association Journal as "hands-down one of the top lawyers in the country on the delicate intersection of politics, law, and money." 

Mr. Potter has been rated AV by Martindale-Hubbell®, listed as one of the "Best Lawyers in America®," and listed among Washington, D.C.'s, Super Lawyers®. He was recently described as "smart as a whip" in his Chambers USA listing, and the editors of Campaigns & Elections Magazine voted him among the "Top 50 Influencers" in the political world to watch in the 2014 election cycle. 
Disclosure, Campaign Finance, and an Unconventional Republican
Old Ebbitt Grill (Cabinet Room)
675 15th St NW
Washington, DC 20005
International Law and American Sovereignty
T?he Mayflower Hotel
1127 Connecticut Avenue NW
Washington, DC 20036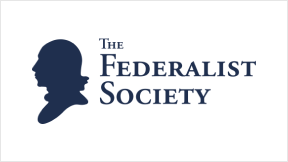 Online Debate
Last updated: Wednesday, March 3, 2010 at 9 AM On January 21, 2010, the Supreme Court announced...