Judge Katsas was appointed to the D.C. Circuit in December 2017. He graduated from Princeton University and Harvard Law School, where he was an executive editor on the Harvard Law Review. Between 1989 and 1992, he served as a law clerk to Judge Edward Becker on the Third Circuit, to then-Judge Clarence Thomas on the D.C. Circuit, and to Justice Thomas on the Supreme Court. Between 1992 and 2001, he was an associate and then partner in the Washington office of Jones Day, where he specialized in appellate and complex civil litigation. Between 2001 and 2009, he served in many senior positions in the Department of Justice, including as Assistant Attorney General for the Civil Division and as Acting Associate Attorney General. In 2009, he returned to Jones Day. From January to December 2017, he served as Deputy Assistant to the President and Deputy Counsel to the President.
Before joining the bench, Judge Katsas argued more than 75 appeals, including three cases in the Supreme Court, 13 cases in the D.C. Circuit, and cases in every other federal court of appeals. By appointment of the Chief Justice, he served on the Advisory Committee on Appellate Rules from 2013 to 2017. In 2016, he was elected to membership in the American Academy of Appellate Lawyers.
*****
A person listed as a contributor has spoken or otherwise participated in Federalist Society events, publications, or multimedia presentations. A person's appearance on this list does not imply any other endorsement or relationship between the person and the Federalist Society. In most cases, the biographical information on a person's "contributor" page is provided directly by the person, and the Federalist Society does not edit or otherwise endorse that information. The Federalist Society takes no position on particular legal or public policy issues. All expressions of opinion by a contributor are those of the contributor.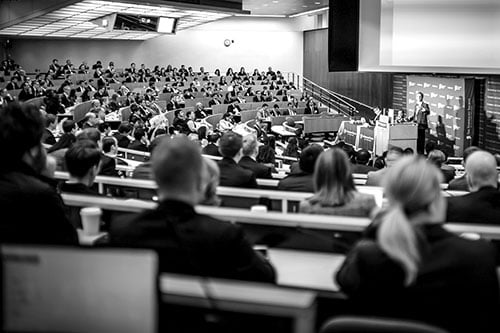 Ronald Reagan Presidential Library
40 Presidential Drive
Simi Valley, CA 93065
Patrick Henry Student Chapter
Patrick Henry College Town Hall
10 Patrick Henry Circle
Purcellville, VA 20132
Public and Private Regulation: What's Driving ESG?
The Mayflower Hotel
1127 Connecticut Ave NW
Washington, DC 20036
Tenth Annual Executive Branch Review
The Mayflower Hotel
1127 Connecticut Ave NW
Washington, DC 20036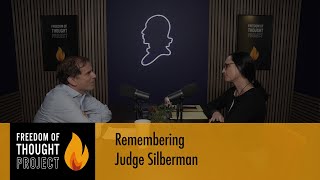 Freedom of Thought
As we continue remembering Judge Laurence Silberman and his contributions to the law, Judge Gregory...