Professor John C. Harrison is the James Madison Distinguished Professor of Law and Thomas F. Bergin Teaching Professor at the University of Virginia School of Law. He joined the faculty at University of Virginia in 1993 as an associate professor of law after a distinguished career with the U.S. Department of Justice. His teaching subjects include constitutional history, federal courts, remedies, corporations, civil procedure, legislation and property. In 2008 he was on leave from the Law School to serve as counselor on international law in the Office of the Legal Adviser at the U.S. Department of State.

A 1977 graduate of the University of Virginia, Harrison earned his law degree in 1980 at Yale, where he served as editor of the Yale Law Journal and editor and articles editor of the Yale Studies in World Public Order. He was an associate at Patton Boggs & Blow in Washington, D.C., and clerked for Judge Robert Bork on the U.S. Court of Appeals for the District of Columbia Circuit. He worked with the Department of Justice from 1983-93, serving in numerous capacities, including deputy assistant attorney general in the Office of Legal Counsel (1990-93).
*****
A person listed as a contributor has spoken or otherwise participated in Federalist Society events, publications, or multimedia presentations. A person's appearance on this list does not imply any other endorsement or relationship between the person and the Federalist Society. In most cases, the biographical information on a person's "contributor" page is provided directly by the person, and the Federalist Society does not edit or otherwise endorse that information. The Federalist Society takes no position on particular legal or public policy issues. All expressions of opinion by a contributor are those of the contributor.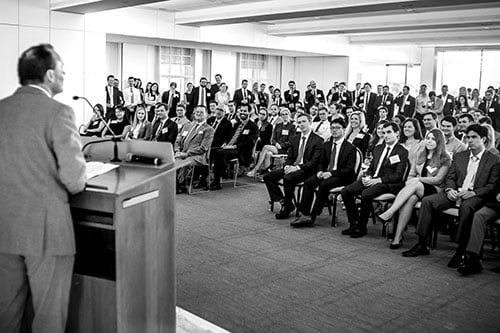 Westin Washington DC Downtown
999 9th St NW
Washington, DC 20001
2023 National Lawyers Convention
Featuring: Prof. John C. Harrison, James Madison Distinguished Professor of Law, University of Virginia School of...