Professor Stephanie Barclay is a First Amendment scholar who researches and writes about the role our different democratic institutions play in protecting minority rights, particularly at the intersection of free speech and religious exercise issues. Professor Barclay's academic writing has been published or is forthcoming in journals such as the Washington University Law Review, the Boston College Law Review, the Indiana Law Journal, and the Arizona Law Review. Professor Barclay has frequently appeared in the national media to discuss First Amendment issues, including appearances on BBC World News, Wall Street Journal Live, and Fox News. And her work has been featured in many media outlets, including The New York Times, The Wall Street Journal, The Washington Post, USA Today, Bloomberg BNA, Deseret News, The Hill, and Law 360. Professor Barclay teaches First Amendment, Fourteenth Amendment, Family Law, and Constitutional Law. Her second- and third-year students voted her 2L/3L Professor of the Year.
Professor Barclay joined the faculty of BYU Law School as an Associate Professor of Law in July 2018. Prior to teaching, Professor Barclay litigated First Amendment cases full-time at the Becket Fund for Religious Liberty, where she represented many organizations and individuals at both the trial and appellate level, including before the U.S. Supreme Court. Professor Barclay has twice been named a Washington D.C. Super Lawyer Rising Star (for 2016 and 2019). Before joining Becket, Professor Barclay worked at Covington in Washington, D.C., where she drafted multiple Supreme Court briefs, including defending the rights of a Muslim prison inmate seeking to wear a religious beard. She served as lead counsel on multiple additional trials and appeals.
Professor Barclay was nominated to serve as the Director of Programs for the AALS Law and Religion Section, and as a subcommittee chair for the JRCLS International Religious Freedom Committee. She graduated summa cum laude from BYU Law School, where she was elected to the Order of the Coif. Professor Barclay also clerked for the Honorable N. Randy Smith on the U.S. Court of Appeals for the Ninth Circuit.
Originalism
The Mayflower Hotel
1127 Connecticut Avenue, NW
Washington, DC 20036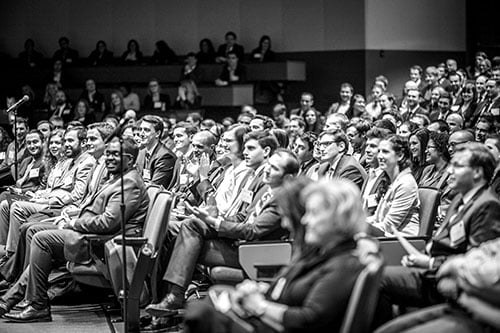 2019 National Lawyers Convention
The Mayflower Hotel
1127 Connecticut Avenue, NW
Washington, DC 20036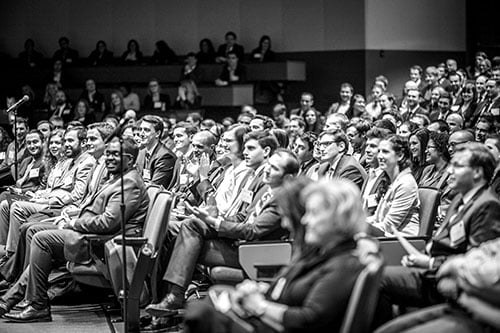 2019 National Lawyers Convention
The Mayflower Hotel
1127 Connecticut Avenue, NW
Washington, DC 20036
21st Annual Federalist Society Faculty Conference
Hilton New Orleans - Compass, Riverside Complex
2 Poydras St
New Orleans, LA 70130
Religious Liberties Practice Group Teleforum
Teleforum
Utah Student Chapter
The S.J Quinney College of Law
South, 383 University St E
Salt Lake City, UT 84112
Religious Liberties Practice Group Teleforum
A little-known case just concluded this week, but it may have big implications for the...