Renée Lettow Lerner is Professor of Law at George Washington University Law School. She works in the fields of U.S. and English legal history, civil and criminal procedure, and comparative law. She studies the differences between adversarial and nonadversarial legal systems. She writes extensively about the history of American juries.
Professor Lerner is the author, with John Langbein and Bruce Smith, of the book History of the Common Law: The Development of Anglo-American Legal Institutions (2009). Her recent writings include "How the Creation of Appellate Courts in England and the United States Limited Judicial Comment on Evidence to the Jury," 40 Journal of the Legal Profession 215 (2016); "The Troublesome Inheritance of Americans in Magna Carta and Trial by Jury," in Magna Carta and its Modern Legacy 77-98 (Robert Hazell and James Melton eds., Cambridge University Press 2015); and "The Failure of Originalism in Preserving Constitutional Rights to Civil Jury Trial," 22 William & Mary Bill of Rights Journal 811 (2014). She is currently working on two articles: one on the history of American voir dire, and another on the effect of international crises in the twentieth century on the decline of American skepticism about the jury.
Professor Lerner received an A.B. summa cum laude in history from Princeton University. She was a Rhodes Scholar at Oxford University, where she studied English legal history. At Yale Law School, she was Articles Editor of the Yale Law Journal. She served as a law clerk to Justice Anthony M. Kennedy of the U.S. Supreme Court and to Judge Stephen F. Williams of the U.S. Court of Appeals for the District of Columbia Circuit. From 2003 to 2005, she served as Deputy Assistant Attorney General in the Office of Legal Counsel at the U.S. Department of Justice.
Pennsylvania Lawyers Chapters
Philadelphia Marriott Downtown
1201 Market Street
Philadelphia, PA 19107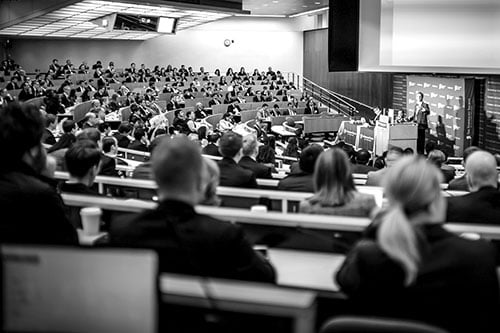 Third Circuit Chapters Conference
Philadelphia Marriott Downtown
1201 Market Street
Philadelphia, PA 19107
The Second Amendment In The New Supreme Court
On January 15, 2019, the Federalist Society's Civil Rights and Criminal Law & Procedure Practice...