Prof. Josh Blackman is an Associate Professor of Law at the South Texas College of Law in Houston who specializes in constitutional law, the United States Supreme Court, and the intersection of law and technology. He is the author of the critically acclaimed Unprecedented: The Constitutional Challenge to Obamacare (2013) and Unraveled: Obamacare, Religious Liberty, and Executive Power (Cambridge University Press, 2016). 
Prof. Blackman was selected by Forbes Magazine for the "30 Under 30" in Law and Policy. He has twice testified before the House Judiciary Committee on the constitutionality of executive action on immigration and health care. He is an adjunct scholar at the Cato Institute. Prof. Blackman is the founder and President of the Harlan Institute, the founder of FantasySCOTUS, the Internet's Premier Supreme Court Fantasy League, and blogs at JoshBlackman.com. He leads the cutting edge of legal analytics as Director of Judicial Research at LexPredict. Prof. Blackman is the author of over three dozen law review articles, and his commentary has appeared in The New York Times, Wall Street Journal, Washington Post, USA Today, L.A. Times, and other national publications.
View Josh's C.V. here.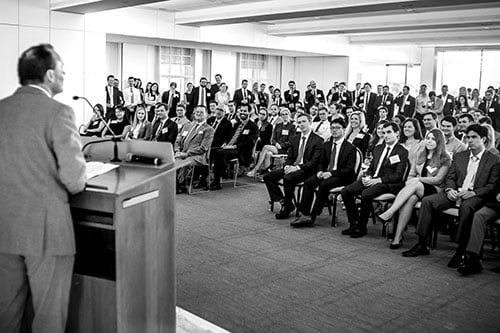 California-Berkeley Student Chapter
Zoom Webinar -- University of California Berkeley
Zoom
Berkeley, CA 94720
Missouri Lawyers Chapters
Columbia Student Chapter
Columbia Law School
Zoom
New York, NY 10027
New Jersey Lawyers Chapter - Online Event
Online Event
Brigham Young Student Chapter
BYU Law School *Virtual Event*
341 E Campus Drive
Provo, UT 84602
Nashville Lawyers Chapter - Online Event
Online Event
Salt Lake City Lawyers Chapter
As the United States faces the spread of COVID-19, officials in many jurisdictions have ordered the...