Andrew Oldham is a Circuit Judge on the United States Court of Appeals for the Fifth Circuit. Before ascending to the bench, Judge Oldham served as General Counsel to Texas Governor Greg Abbott, where he advised the Governor on a range of issues under federal and state law and managed litigation in which the Governor was an interested party. Before that he served as Deputy Solicitor General for the State of Texas, where he represented Texas in federal courts across the country, including twice before the United States Supreme Court. Before moving to Texas, Judge Oldham was an attorney at Kellogg Hansen Todd Figel & Frederick in Washington, D.C. His practice focused on appellate litigation in federal courts of appeals throughout the country. Before entering private practice, Judge Oldham served as a law clerk to Justice Samuel A. Alito, Jr., at the Supreme Court of the United States and to Judge David B. Sentelle of the U.S. Court of Appeals for the District of Columbia Circuit. He also worked as an attorney-adviser in the Office of Legal Counsel at the U.S. Department of Justice from 2006 to 2008. Judge Oldham earned a B.A. from the University of Virginia with highest honors, a Truman Scholarship for graduate school, an M. Phil., first class (with distinction), from Cambridge University, and a J.D., magna cum laude, from Harvard Law School.
*****
A person listed as a contributor has spoken or otherwise participated in Federalist Society events, publications, or multimedia presentations. A person's appearance on this list does not imply any other endorsement or relationship between the person and the Federalist Society. In most cases, the biographical information on a person's "contributor" page is provided directly by the person, and the Federalist Society does not edit or otherwise endorse that information. The Federalist Society takes no position on particular legal or public policy issues. All expressions of opinion by a contributor are those of the contributor.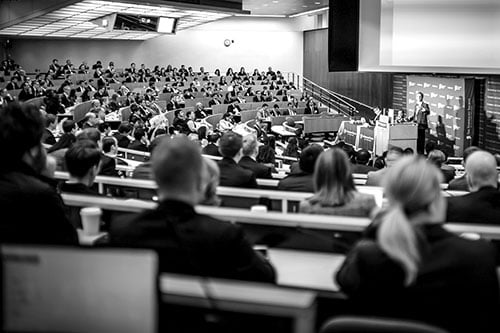 Kentucky Student Chapter
University of Kentucky College of Law
620 South Limestone
Lexington, KY 40508
To commemorate the repose of Will Consovoy, we will be posting reflections and expressions of...