Daniel Sutherland is the Chief Counsel for CISA, the Cybersecurity and Infrastructure Security Agency. CISA is responsible for cybersecurity, telecommunications, risk management and infrastructure resilience, operating with a budget over $1 billion and a workforce of approximately 2,000.  He leads an office of attorneys who negotiate complex technology agreements, provide daily operational support to a cybersecurity operations center, advocate the agency's positions in litigation, draft and negotiate legislation, and respond to audits and investigations.  
Mr. Sutherland's position builds on a career focused on issues at the intersection of civil liberties and national security.  In 2003, Mr. Sutherland was appointed by President Bush to serve as the first Officer for Civil Rights and Civil Liberties at the Department of Homeland Security.  He provided advice to Secretaries Ridge and Chertoff on intelligence policy, disability law and policy, emergency preparedness and response, and immigration law.  His speech on the need for the government to engage with American Arab and Muslim communities appeared in the publication Vital Speeches of the Day. Mr. Sutherland has also served in the Senior National Intelligence Service at the National Counterterrorism Center where he coordinated the government's efforts to prevent violent extremism; Mr. Sutherland was referred to by Wired as "one of the government's point people on stemming the appeal of al-Qaida." Mr. Sutherland is a Certified Information Privacy Professional (CIPP/G).
Mr. Sutherland started his federal career as a civil rights attorney with the U.S. Department of Justice, where for 14 years he litigated cases in courts across the country.  Mr. Sutherland is a graduate of the University of Louisville and University of Virginia School of Law. 
International Law and American Sovereignty
T?he Mayflower Hotel
1127 Connecticut Avenue NW
Washington, DC 20036
Following passage of the Cybersecurity and Infrastructure Security Agency Act in November 2018, the Cybersecurity...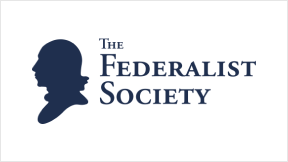 The Administrative Law & Regulation Practice Group sponsored this panel during the 2003 National Lawyers Convention...