Howard M. Wasserman joined the College of Law in 2003. He graduated magna cum laude from the Northwestern University School of Law, where he was an associate articles editor of the Law Review and was named to the Order of the Coif. Following law school, he clerked for Chief Judge James T. Giles of the United States District Court for the Eastern District of Pennsylvania and Judge Jane R. Roth of the United States Court of Appeals for the Third Circuit. He also has been a visiting professor at Saint Louis University School of Law and Florida State University College of Law. Professor Wasserman teaches civil procedure, evidence, federal courts, civil rights, and First Amendment; his scholarship focuses on the freedom of speech and on the role of procedure and jurisdiction in public-law and civil-rights litigation. He blogs at PrawfsBlawg and at Sports-Law Blog and is the Section Editor for the Courts Law Section of JOTWELL. Professor Wasserman is a loyal Chicago Cubs fan.
B.S., Northwestern University
J.D., Northwestern University School of Law
FIU College of Law: Rafael Diaz-Balart Hall
11200 S.W. 8th Street
Miami, FL 33199
Florida International Student Chapter
FIU College of Law
11200 SW 8th St
Miami, FL 33199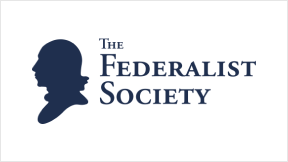 Online Debate
Last updated: Wednesday, March 3, 2010 at 9 AM On January 21, 2010, the Supreme Court announced...