Feddie Night Fights: Common Good Originalism?
Ohio State Student Chapter

Event Video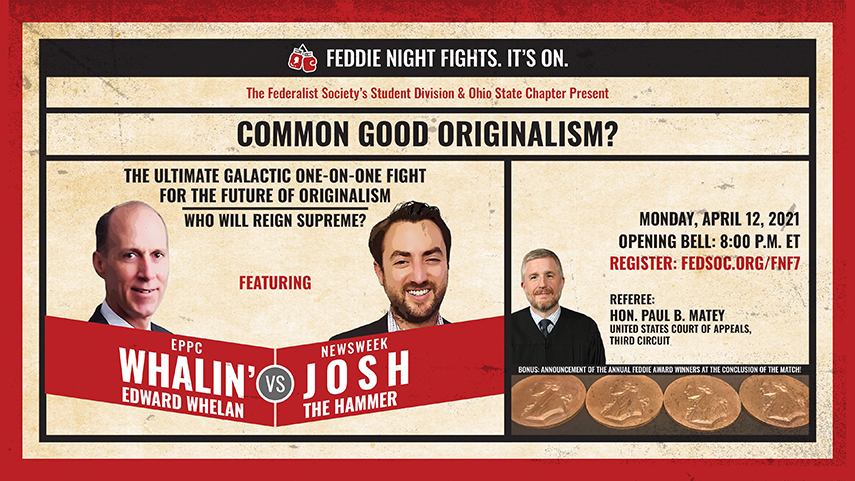 Feddie Night Fights. It's On.
The Federalist Society's Student Division & Ohio State Chapter Present:
Common Good Originalism?
Featuring:
Whalin' Edward Whelan, EPPC
vs.
Josh The Hammer, Newsweek
Referee: Hon. Paul B. Matey, United States Court of Appeals, Third Circuit
Bonus: The announcement of the annual Feddie Award winners at the conclusion of the match!
Monday, April 12, 2021
Opening Bell: 8:00 P.M. ET
The Feddie Night Fights are a series of online events hosted by Federalist Society student chapters. This event will be live streamed, but you must register to participate in Q&A.