Josh Hammer is senior editor-at-large of Newsweek, a research fellow with the Edmund Burke Foundation, counsel and policy advisor for the Internet Accountability Project, a syndicated columnist through Creators and a contributing editor for Anchoring Truths. A frequent pundit and essayist on political, legal and cultural issues, Josh is a constitutional attorney by training. He hosts "The Josh Hammer Show," a Newsweek podcast, and co-hosts the Edmund Burke Foundation's "NatCon Squad" podcast.
An outspoken conservative, Josh opines on conservative intellectual trends, contemporary domestic and foreign policy debates, constitutional and legal issues, and the intersection of law, politics and culture. He has been published by many leading outlets, including the Los Angeles Times, the New York Post, Daily Mail, Newsweek, National Affairs, American Affairs, The New Criterion, The National Interest, National Review, First Things, City Journal, Public Discourse, Law & Liberty, Tablet Magazine, Deseret Magazine, Compact Magazine, Chronicles Magazine, The Spectator, The American Mind, The American Conservative, The European Conservative, American Greatness, American Compass, Townhall, The Daily Wire, The Daily Signal, The Daily Caller, The Epoch Times, Fortune, Fox Business, The Jerusalem Post, The Times of Israel, The Forward, Jewish Telegraphic Agency and the Jewish Journal. He has also had legal scholarship published by the Harvard Journal of Law & Public Policy and the University of St. Thomas Law Journal. 
Josh is a college campus speaker through Young America's Foundation and the Intercollegiate Studies Institute, and a law school campus speaker through the Federalist Society. Prior to Newsweek and The Daily Wire, where he was an editor, Josh worked at Kirkland & Ellis LLP and clerked for Judge James C. Ho on the U.S. Court of Appeals for the Fifth Circuit. Josh has also served as a John Marshall Fellow with the Claremont Institute and as a Fellow with the James Wilson Institute.
Josh graduated from Duke University, where he majored in economics, and from the University of Chicago Law School. He lives in Florida, but remains an active member of the State Bar of Texas.
*****
A person listed as a contributor has spoken or otherwise participated in Federalist Society events, publications, or multimedia presentations. A person's appearance on this list does not imply any other endorsement or relationship between the person and the Federalist Society. In most cases, the biographical information on a person's "contributor" page is provided directly by the person, and the Federalist Society does not edit or otherwise endorse that information. The Federalist Society takes no position on particular legal or public policy issues. All expressions of opinion by a contributor are those of the contributor.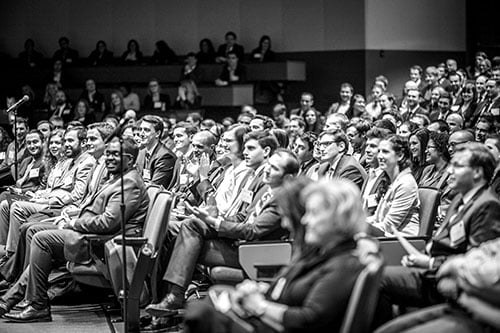 Texas Student Chapter
The University of Texas School of Law
727 E Dean Keeton St
Austin, TX 78705
2022 Missouri Chapters Conference
The 2022 Missouri Chapters Conference took place on January 24, 2022, at the Missouri State...