William Baude is a Professor of Law at the University of Chicago Law School, where he teaches federal courts and constitutional law. His current research papers include "Adjudication Outside Article III" and "Constitutional Liquidation." He is also the co-editor of the textbook, The Constitution of the United States. He is also an Affiliated Scholar at the Center for the Study of Constitutional Originalism, a member of the American Law Institute (where he has advised on the Third Restatement of the Conflict of Laws) and an occasional blogger at the Volokh Conspiracy.
He received his BS in Mathematics from the University of Chicago and his JD from Yale Law School. He then clerked for then-Judge Michael McConnell on the United States Court of Appeals, and Chief Justice John Roberts on the United States Supreme Court. Before joining the Chicago faculty he was a fellow at the Stanford Constitutional Law Center, and a lawyer at Robbins Russell, LLP in Washington DC.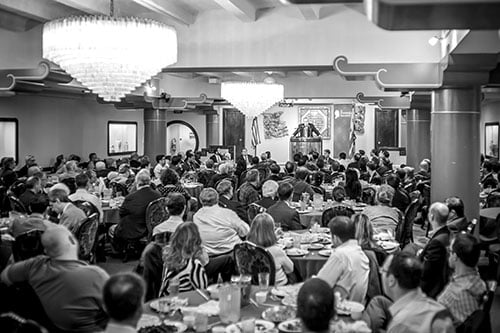 Chicago Student Chapter
Zoom Webinar -- University of Chicago
The University of Chicago Law School
Chicago, IL 60615
2020 National Student Symposium
On March 14, 2020, the Federalist Society held its 39th National Student Symposium. The Symposium...