Julia D. Mahoney teaches courses in property, government finance, constitutional law and nonprofit organizations. A graduate of Yale Law School, she joined the University of Virginia faculty as an associate professor in 1999 and is now John S. Battle Professor of Law. She has also taught at the University of Southern California Law School and the University of Chicago Law School, and before entering the legal academy, practiced law at the New York firm Wachtell, Lipton, Rosen & Katz. Her scholarly articles include works on land preservation, eminent domain, health care reform and property rights in human biological materials.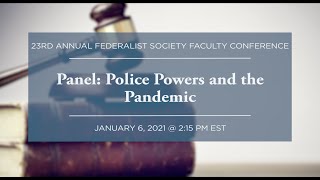 23rd Annual Federalist Society Faculty Conference
With the many COVID-19 emergency measures undertaken by state and local officials as a backdrop,...