The Mayflower Hotel
1127 Connecticut Ave NW
Washington, DC 20036
Tenth Annual Executive Branch Review Conference—EBRX
Theme: The Administrative State, Law, and Culture
Tuesday, May 3, 2022
The Mayflower Hotel
1127 Connecticut Avenue, NW, Washington, DC
Opening Address
9:00 a.m.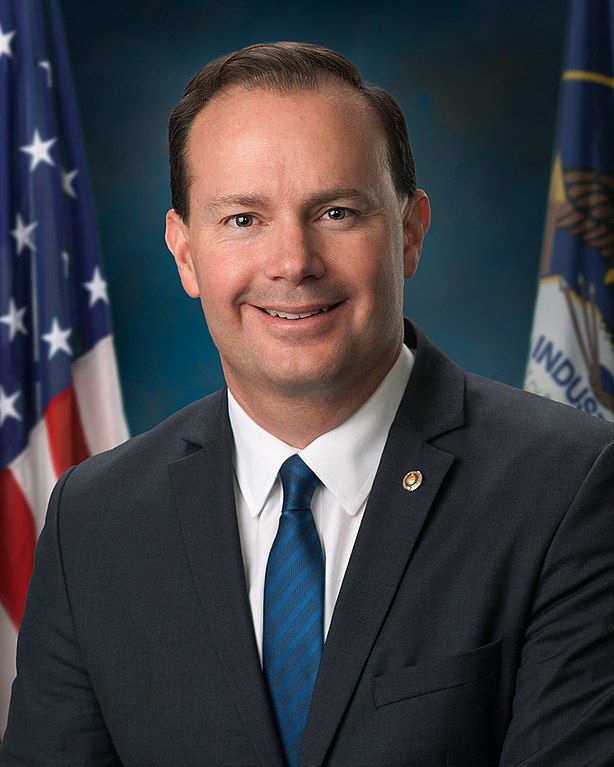 Hon. Mike S. Lee
United States Senator, Utah
Address
2:15 p.m.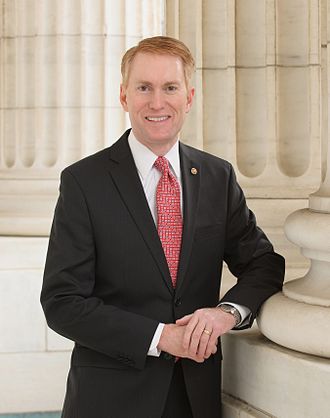 Hon. James Lankford
United States Senator, Oklahoma
Schedule:
Welcome & Plenary Session
9:00 a.m. – 10:30 a.m. 
Breakout Panels
10:40 a.m. – 12:00 p.m.
Lunch
12:00 p.m. – 12:20 p.m.
Luncheon Panel
12:20 p.m. – 2:00 p.m.
Breakout Panels
2:15 p.m. – 3:45 p.m. 
Closing Address
4:00 p.m. – 4:30 p.m.
Closing Reception
4:30 p.m. – 6:00 p.m.
Freedom of Thought Project Dinner & Panel 
6:30 p. m. – 9:00 p.m. 
Panels:
Regulation by Surrogate? Is the Government Evading the Administrative Procedure Act?
The Executive Branch's Duty to Enforce
ABA Accreditation of Law Schools
American Investment in China
Administrative State on the Brink?
Religious Liberty and the Department of Defense
Climate Risk a New Regulatory Risk? Implications for Financial Regulatory Control of the Financial System
Selective Enforcement of Civil Rights Law by Administrative Agencies
Confirmed panelists to date:
Hon. M. Miller Baker, U.S. Court of International Trade
Hon. W. Scott Bales, Former Chief Justice, Arizona Supreme Court
Mr. Eric Baxter, VP & Senior Counsel, Becket
Mr. Jonathan Berry, Partner, Boyden Gray & Associates
Mr. Michael D. Berry, Vice President, External Affairs, First Liberty Institute
Hon. Steven G. Bradbury, Attorney and Former Senior U.S. Government Official
Amb. Kelley Currie, Adjunct Senior Fellow, Indo-Pacific Security Program, Center for New American Security; Senior Advisor, Krach Institute for Tech Diplomacy, Purdue University
Mr. Alex Dimitrief, Partner, Zeughauser Group
Mr. Sean Donahue, Partner, Donahue & Goldberg LLP
Dr. David Dollar, Senior Fellow, John L. Thornton China Center, Brookings Institution 
Prof. Eugene R. Fidell, Adjunct Professor of Law, New York University School of Law; Of Counsel, Feldesman Tucker Leifer Fidell LLP
Prof. Philip A. Hamburger, Maurice and Hilda Friedman Professor of Law, Columbia Law School; President, New Civil Liberties Alliance
Ms. Samantha Harris, Partner, Allen Harris Law
Prof. William Jacobson, Clinical Professor of Law and Director of the Securities Law Clinic, Cornell Law School
Mr. Ivan Kanapathy, Senior Associate, Freeman Chair in China Studies, Center for Strategic & International Studies
Hon. Gregory G. Katsas, U.S. Court of Appeals, D.C. Circuit
Hon. Sally Katzen, Professor of Practice and Distinguished Scholar in Residence; Co-Director, Legislative and Regulatory Process Clinic, New York University School of Law
Prof. Jeremy Kress, Assistant Professor of Business Law, Michigan Ross; Co-Faculty Director, Center on Finance, Law & Policy, University of Michigan
Mr. Paul H. Kupiec, Senior Fellow, American Enterprise Institute
Prof. Renee M. Landers, Professor of Law and Faculty Director, Health and Biomedical Law Concentration and the Masters of Law: Life Sciences Program, Suffolk University Law School
Dr. Nicholas Lawson, Commissioner, ABA Commission on Disability Rights
Hon. Kenneth L. Marcus, Founder and Chairman, Louis D. Brandeis Center for Human Rights Under Law
Hon. Trevor N. McFadden, U.S. District Court, District of Columbia
Prof. Derek T. Muller, Professor of Law, University of Iowa College of Law
Mr. Ryan Newman, General Counsel, Governor of Florida Ron DeSantis
Hon. Neomi Rao, U.S. Court of Appeals, D.C. Circuit
Mr. Justin Savage, Global Co-Leader and Partner, Environmental Practice, Sidley Austin LLP
Prof. Christina P. Skinner, Assistant Professor of Legal Studies & Business Ethics, The Wharton School, University of Pennsylvania
Mr. Stephen Soukup, Vice President and Publisher, The Political Forum
Mr. Hans A. von Spakovsky, Manager, Election Law Reform Initiative and Senior Legal Fellow, Meese Center for Legal and Judicial Studies, The Heritage Foundation
Mr. Graham Steele, Assistant Secretary for Financial Institutions, U.S. Department of the Treasury
Hon. Stephen A. Vaden, U.S. Court of International Trade
Hon. Justin Walker, U.S. Court of Appeals, D.C. Circuit
Prof. Adam White, Assistant Professor and Executive Director, The C. Boyden Gray Center for the Study of the Administrative State, Antonin Scalia Law School at George Mason University
Mr. Jeffrey H. Wood, Partner, Baker Botts; Former Acting AAG Environment and Natural Resources Division, U.S. Department of Justice
Cost:
Conference (with no CLE) - Free
Conference with CLE - $50
Freedom of Thought Project Dinner - $25 for members, $50 for non-members (members must login to receive discount).
Back to top