Robert Leider is an Assistant Professor of Law at Antonin Scalia Law School, George Mason University. His scholarly interests are in criminal law, criminal procedure, and constitutional law, especially concerning questions about the use of force and the rule of law. He has written on the law of self-defense, the constitutional allocation of military power, and gun control. Among other places, he has published in the Florida Law Review (forthcoming), the Indiana Law Journal, and the Wall Street Journal.
Before joining Antonin Scalia Law School, Professor Leider was at Arnold & Porter in Washington, DC. He was previously with Mayer Brown LLP and was an Olin-Searle-Smith Fellow at the University of Pennsylvania Law School. He has clerked for Judge Diane S. Sykes, of the U.S. Court of Appeals for the Seventh Circuit, and Justice Clarence Thomas. Professor Leider earned a BA, summa cum laude, from The George Washington University, a JD from Yale Law School, and a PhD in Philosophy (dissertation defended with distinction) from Georgetown University. While at Yale, he served as an articles editor for the Yale Law Journal.
Professor Leider teaches criminal law and torts.
*****
A person listed as a contributor has spoken or otherwise participated in Federalist Society events, publications, or multimedia presentations. A person's appearance on this list does not imply any other endorsement or relationship between the person and the Federalist Society. In most cases, the biographical information on a person's "contributor" page is provided directly by the person, and the Federalist Society does not edit or otherwise endorse that information. The Federalist Society takes no position on particular legal or public policy issues. All expressions of opinion by a contributor are those of the contributor.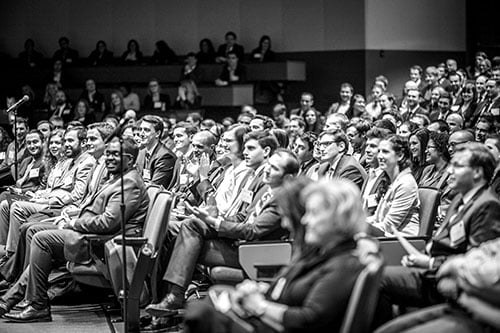 2024 Florida Chapters Conference
Gaylord Palms Resort
6000 W Osceola Pkwy
Kissimmee, FL 34746
Co-Sponsored by the Faculty Division and Practice Groups
The Mayflower Hotel, Palm Court Ballroom
1127 Connecticut Avenue
Washington, DC 20036
In-Person Event

Live Stream
American Student Chapter
American University Washington College of Law NT07
4300 Nebraska Ave NW
Washington, DC 20016
George Mason Student Chapter
Scalia Law School
3301 Fairfax Dr
Arlington, VA 22206
Will the Supreme Court Recognize a Right to Bear Arms in Public?
Teleforum
Co-Sponsored by the Faculty Division and Practice Groups
On September 26, 2023, the Federalist Society's Faculty Division and Practice Groups will host a panel at the Mayflower...