Paula Stannard is a former deputy general counsel and acting general counsel of the U.S. Department of Health and Human Services (HHS), where she oversaw the Food and Drug, Civil Rights and Legislation divisions of the 450-attorney HHS Office of the General Counsel and provided legal advice and counsel to senior HHS officials, including the Secretary of the department, on the issues arising in their respective areas. 

At Alston & Bird, Paula advises clients on regulatory questions that arise out of the on-going health care reform effort and focuses her practice on HIPAA and health information technology (including certified EHR and meaningful use issues), food and drug and other regulatory issues in the health care sector. Her HHS experience provides clients substantive knowledge of, and experience in, FDA, HIPAA, e-health and health IT, federal health insurance regulation, patient safety, and public health preparedness and emergency response issues. 

Paula received her J.D. from Stanford Law School in 1990, where she was an executive editor of the Stanford Law Review, and her B.A., magna cum laude, in political science and Latin from Amherst College, where she was elected to Phi Beta Kappa. She clerked for the Honorable J.L. Edmondson of the United States Court of Appeals for the Eleventh Circuit.
Stanford University
(J.D., 1990)

Amherst College 
(B.A., 1987)
*****
A person listed as a contributor has spoken or otherwise participated in Federalist Society events, publications, or multimedia presentations. A person's appearance on this list does not imply any other endorsement or relationship between the person and the Federalist Society. In most cases, the biographical information on a person's "contributor" page is provided directly by the person, and the Federalist Society does not edit or otherwise endorse that information. The Federalist Society takes no position on particular legal or public policy issues. All expressions of opinion by a contributor are those of the contributor.
Latham & Watkins 600 West Broadway Suite 1800
San Diego, California 92101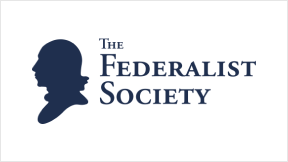 Online Debate
Last Updated at 11:00 AM, Friday, October 27, 2009 The current debate about health care reform...