David A. Hyman, M.D., J.D., is a Professor of Law at Georgetown Law. He focuses his research and writing on the regulation and financing of health care, and on empirical law and economics. He teaches or has taught health care regulation, civil procedure, insurance, medical malpractice, law & economics, professional responsibility, consumer protection, and tax policy. While serving as Special Counsel to the Federal Trade Commission, Professor Hyman was principal author and project leader for the first joint report ever issued by the Federal Trade Commission and Department of Justice, "Improving Health Care: A Dose of Competition" (2004). He is also the author of Medicare Meets Mephistopheles, which was selected by the U.S. Chamber of Commerce/National Chamber Foundation as one of the top ten books of 2007, and the co-author (with Charles Silver) of Overcharged: Why Americans Pay Too Much for Health Care (2018). He has published widely in student edited law reviews and peer reviewed medical, health policy, law, and economics journals.
Sacramento Lawyers Chapter
The Firehouse Restaurant (Golden Eagle Room)
1112 Second Street
Sacramento, CA 95814
DePaul Student Chapter
DePaul Law University College of Law (Room 805)
25 E Jackson Blvd
Chicago, IL 60604
George Washington Student Chapter
The George Washington University Law School
2000 H Street NW
Washington, DC 20052
2018 National Student Symposium
McDonough, Lecture Room 200, Georgetown University Law Center
600 New Jersey Avenue, NW
Washington, DC 20001
Regulatory Transparency Project's Fourth Branch Video
David Hyman is the Chairman of RTP's FDA & Health working group and Professor of...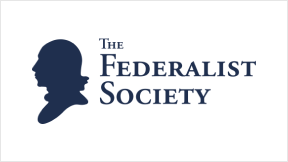 Online Debate
Last Updated at 11:00 AM, Friday, October 27, 2009 The current debate about health care reform...