With prior service as Deputy General Counsel of the U.S. Department of Health and Human Services and as Executive Vice President and General Counsel of Tenet Healthcare, he brings more than 20 years of experience in addressing challenging healthcare issues in government and private industry.
Mr. Urbanowicz regularly advises boards of directors, senior management, investors and lenders of health care organizations facing significant regulatory, compliance, financial or operating challenges. His clients include healthcare providers, payors and suppliers.
Recent engagements include: serving as a federally-appointed hospital restructuring and safety monitor; compliance and operational improvements for publicly-traded and not-for-profit Medicare Advantage plans, Medicare Prescription Drug Plans (PDP) and Medicaid managed care companies; renegotiating of government debt for a major hospital system; restructuring advisory services to the Medicaid program of a large state; numerous internal and government investigations involving healthcare providers including: academic health systems, medical device companies, pharmaceutical manufacturers, long term care hospital companies, hospice providers, dental services companies and disease management companies.
Mr. Urbanowicz also serves on the board of directors of Maxim Healthcare Services, one of the nation's largest home health services companies, and chairs the company's compliance committee.
As Deputy General Counsel of HHS, from 2001 to 2003, Mr. Urbanowicz served as the senior legal adviser to the Secretary of Health and Human Services on significant federal healthcare policy issues including Medicare and Medicaid provider payment and fraud and abuse enforcement policy. He was part of the team that drafted the historic Medicare Prescription Drug Act of 2003.
During his tenure at Tenet, Mr. Urbanowicz was responsible for successfully resolving several major federal criminal investigations and civil lawsuits facing Tenet by the U.S. Department of Justice, the Securities and Exchange Commission, and the HHS Office of Inspector General. Prior to his government service, he was a partner in the law firm of Locke, Liddell & Sapp.
Mr. Urbanowicz earned a bachelor of arts' degree and a Juris Doctor degree from Tulane University. He is admitted to the bars of the District of Columbia, the U.S. Supreme Court and the Louisiana Supreme Court, and is a member of the American Law Institute.
*****
A person listed as a contributor has spoken or otherwise participated in Federalist Society events, publications, or multimedia presentations. A person's appearance on this list does not imply any other endorsement or relationship between the person and the Federalist Society. In most cases, the biographical information on a person's "contributor" page is provided directly by the person, and the Federalist Society does not edit or otherwise endorse that information. The Federalist Society takes no position on particular legal or public policy issues. All expressions of opinion by a contributor are those of the contributor.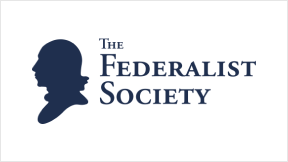 Online Debate
Last Updated at 11:00 AM, Friday, October 27, 2009 The current debate about health care reform...
The Federalist Society takes no position on particular legal or public policy initiatives. Any expressions...