Facts of the Case
The family of deceased Marine Lance Cpl. Matthew Snyder filed a lawsuit against members of the Westboro Baptist Church who picketed at his funeral. The family accused the church and its founders of defamation, invasion of privacy and the intentional infliction of emotional distress for displaying signs that said, "Thank God for dead soldiers" and "Fag troops" at Snyder's funeral. U.S. District Judge Richard Bennett awarded the family $5 million in damages, but the U.S. Court of Appeals for the Fourth Circuit held that the judgment violated the First Amendment's protections on religious expression. The church members' speech is protected, "notwithstanding the distasteful and repugnant nature of the words."
---
Questions
Does the First Amendment protect protesters at a funeral from liability for intentionally inflicting emotional distress on the family of the deceased?
Conclusions
Yes. The Supreme Court affirmed the lower court's decision in an opinion by Chief Justice John G. Roberts, Jr. The Court held that the First Amendment shields those who stage a protest at the funeral of a military service member from liability. Justice Stephen J. Breyer filed a concurring opinion in which he wrote that while he agreed with the majority's conclusion in the case, "I do not believe that our First Amendment analysis can stop at that point." Justice Samuel Alito filed a lone dissent, in which he argued: "Our profound national commitment to free and open debate is not a license for the vicious verbal assault that occurred in this case."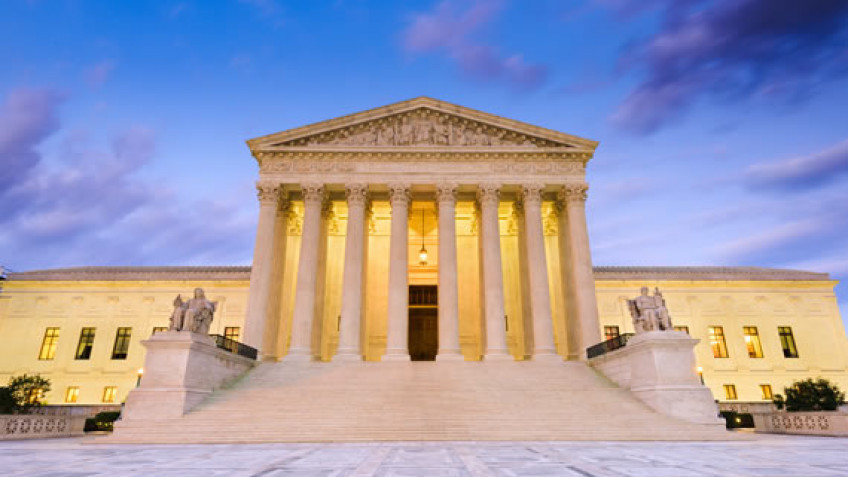 The new NLRB General Counsel is trying to overthrow decades of precedent and expand secondary boycotts under a First Amendment pretext. The NLRB will probably let her. Will the courts?
Do unions have a First Amendment right to drag third parties into their labor disputes?...
Sullivan's Steakhouse 300 Colorado Street
Austin,
The Black Labrador 4100 Montrose Boulevard (at Richmond)