Feddie Night Frights: Saving the Constitution from the Courts?
Kentucky Student Chapter

Event Video
The Federalist Society's Student Division &
University of Kentucky College of Law Student Chapter present:
Feddie Night Frights:
Night of the Living Constitution, Part II:
Ilan's Revenge:
Saving the Constitution from the Courts?
Featuring:
Prof. Eric Segall
Author,
Originalism as Faith
vs.
Prof. Ilan Wurman
Author,
The Second Founding:
An Introduction to the
Fourteenth Amendment
Referee:
Hon. Lawrence VanDyke
United States Court of Appeals,
Ninth Circuit
Wednesday, October 27, 2021
Opening Bell: 8:00 p.m. ET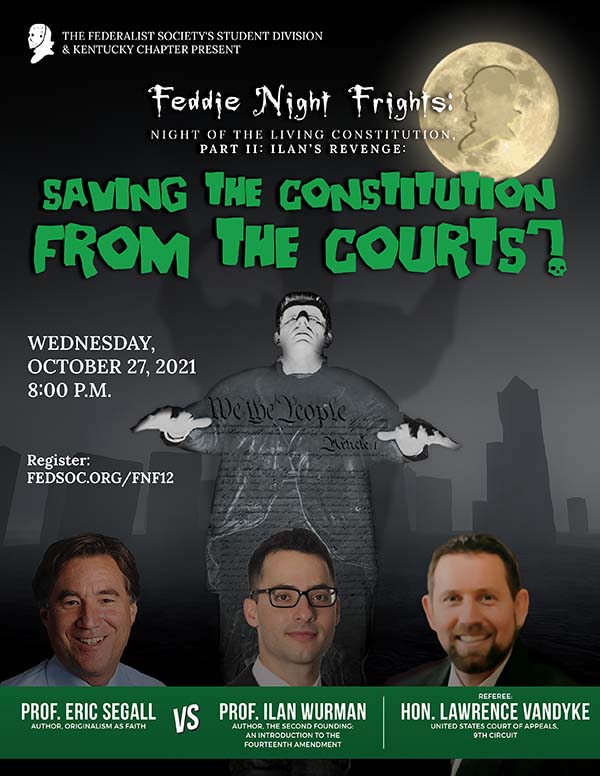 *******
As always, the Federalist Society takes no position on particular legal or public policy issues; all expressions of opinion are those of the speaker.