Preston Cooper is a senior fellow in higher education policy at the Foundation for Research on Equal Opportunity (FREOPP), where his research focuses on the federal student loan program and the cost and value of college. He is the author of the report Is College Worth It? A Comprehensive Return on Investment Analysis, which calculated net financial returns for nearly 30,000 bachelor's degrees. His writing has appeared in the Wall Street Journal, the New York Times, the Washington Post, and several other national outlets. He is also a regular contributor to Forbes.
 Prior to joining FREOPP, Preston studied higher education policy at the American Enterprise Institute and the Manhattan Institute. He lives in Alexandria, Virginia.
*****
A person listed as a contributor has spoken or otherwise participated in Federalist Society events, publications, or multimedia presentations. A person's appearance on this list does not imply any other endorsement or relationship between the person and the Federalist Society. In most cases, the biographical information on a person's "contributor" page is provided directly by the person, and the Federalist Society does not edit or otherwise endorse that information. The Federalist Society takes no position on particular legal or public policy issues. All expressions of opinion by a contributor are those of the contributor.
Education Law & Policy Conference
Marriott Marquis
901 Massachusetts Ave NW
Washington, DC 2001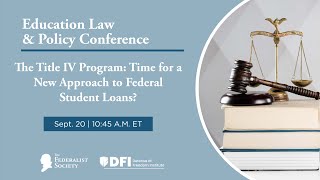 Education Law & Policy Conference
Featuring: Elizabeth Akers, Senior Fellow, American Enterprise Institute Matt Chingos, Vice President, Urban Institute Preston Cooper,...