Jeremy Kidd graduated in 2007 with honors from George Mason University School of Law, where he was Executive Editor for the Journal of Law, Economics & Policy. He holds a BA in economics and political science and a Ph.D. in economics from Utah State University.
After law school, he practiced as a real estate associate with Ballard Spahr Andrews & Ingersoll in Washington, D.C. and later as a litigation associate with Strong & Hanni in Salt Lake City, Utah. He clerked for the Honorable Ted Stewart on the U.S. District Court for the District of Utah and the Honorable Alice Batchelder, Chief Judge of the U.S. Court of Appeals for the Sixth Circuit.
Professor Kidd's primary teaching interests are in the areas of business associations, torts, contracts, and law and economics. He was a Visiting Assistant Professor at George Mason University School of Law and has taught courses in business law and economics at Utah State University and Weber State University.
*****
A person listed as a contributor has spoken or otherwise participated in Federalist Society events, publications, or multimedia presentations. A person's appearance on this list does not imply any other endorsement or relationship between the person and the Federalist Society. In most cases, the biographical information on a person's "contributor" page is provided directly by the person, and the Federalist Society does not edit or otherwise endorse that information. The Federalist Society takes no position on particular legal or public policy issues. All expressions of opinion by a contributor are those of the contributor.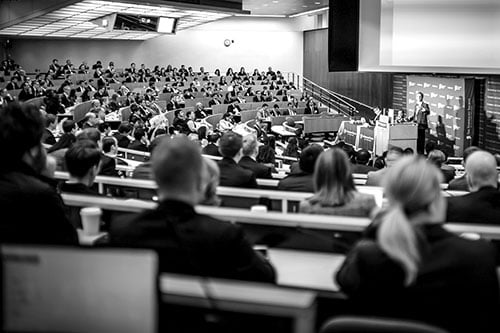 Georgia State Student Chapter
Georgia State University College of Law
85 Park Pl NE
Atlanta, GA 30303
22nd Annual Federalist Society Faculty Conference
On January 3-4, 2020, the Federalist Society hosted its 22nd annual Faculty Conference at the...