Professor Ben Johnson is an assistant professor of law at Penn State Law where he teaches Corporate Law, Law & Finance, and Federal Courts. His multimethodological research focuses on how judges make decisions, the consequences of judicial decision-making, and the normative implications of judicial processes. His most recent article, The Origins of Supreme Court Question-Selection, is forthcoming in the Columbia Law Review and examines the roots of the Supreme Court's practice of preselecting questions for review. His research has also appeared in the North Carolina Law Review, the Connecticut Law Review, the University of Illinois Law Review, and Political Research Quarterly. In addition, he has ongoing projects using text analysis and novel machine learning tools to study the Court. In addition to his empirical work, he has a series of projects using formal modeling to study economic inequality and the logic of moral and judicial decision-making.
*****
A person listed as a contributor has spoken or otherwise participated in Federalist Society events, publications, or multimedia presentations. A person's appearance on this list does not imply any other endorsement or relationship between the person and the Federalist Society. In most cases, the biographical information on a person's "contributor" page is provided directly by the person, and the Federalist Society does not edit or otherwise endorse that information. The Federalist Society takes no position on particular legal or public policy issues. All expressions of opinion by a contributor are those of the contributor.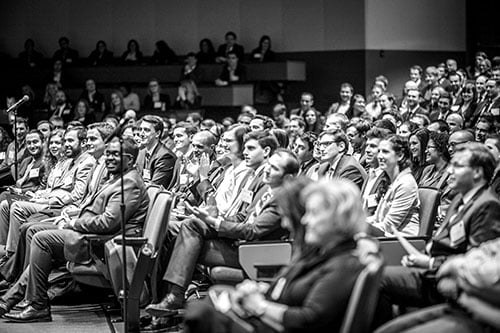 Pennsylvania Student Chapter
University of Pennsylvania Law School
3501 Sansom St.
Philadelphia, PA 19104
30 Minutes. Your Questions. Their Answers.
The Federalist Society's Student Division & Ohio Northern University Petit College of Law Chapter present The...