Don R. Willett is a judge on the United States Court of Appeals for the Fifth Circuit. He joined the court in 2017 after a nomination from President Donald Trump. On December 13, 2017, the United States Senate confirmed Willett to his seat on the Fifth Circuit on a recorded vote of 50-47.
Previously, Willett was a justice on the Texas Supreme Court. He was appointed to that position by Governor Rick Perry and took office on August 24, 2005. He was elected to a full term in 2006 and re-elected in 2012. His last term would have expired on December 31, 2018.
2018 National Lawyers Convention
The Mayflower Hotel - State Room
1127 Connecticut Avenue, NW
Washington, DC 20036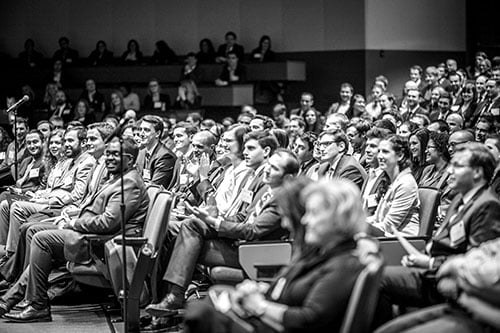 Boston College Student Chapter
Boston College Law School
885 Centre St.
Newton, MA 02459
2018 Texas Chapters Conference
On September 7-8, 2018, the Federalist Society's Fort Worth Lawyers Chapter hosted the fourth annual...