Carrie Ryerson is the General Counsel for Shamrock Foods Company, a $4 billion dollar 100-year-old privately held company based in Phoenix, Arizona.  Carrie is responsible for all legal, compliance, safety and risk management functions at Shamrock. 
Starting with Shamrock as the in-house employment attorney several years ago, her role evolved into the head of a newly-created legal department with multiple attorneys and others who focus on, among other areas, risk management and compliance.  She has created a sophisticated and mature legal organization that is efficient, effective and responsive.  Every position within Shamrock that she has held was newly-created and were roles that she was the first to occupy.  As a result, she was charged with creating the function, developing the duties, and establishing the internal and external partnerships to ensure each role's meaningful impact on the enterprise. 
Prior to joining Shamrock, Carrie practiced in the areas of commercial litigation, employment and complex civil appeals at Fennemore Craig, a leading firm in the Southwest.  Carrie has a law degree from William & Mary School of Law where she was on the Bill of Rights Journal and published a note analyzing the constitutionality of an issue related to the census.  She graduated summa cum laude from the University of Arizona.  Carrie lives in Phoenix with her husband, son and daughter.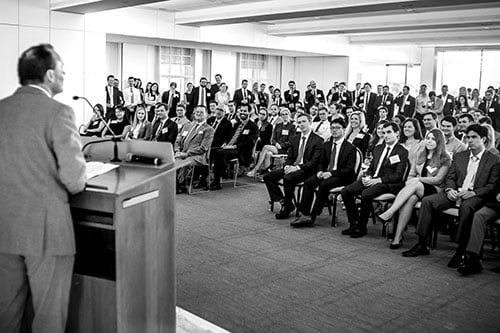 2021 National Lawyers Convention
The Mayflower Hotel
1127 Connecticut Avenue, NW
Washington, DC 20036