Mark Nance is Senior Vice President and Global General Counsel for Mylan N.V. He is responsible for Mylan's worldwide team of legal professionals and legal operations. Prior to joining Mylan in early 2012 he served as the general counsel of General Electric Company's pharmaceutical and life sciences businesses, which specialize in diagnostic pharmaceuticals and other high value diagnostic and analytic technologies. Mr. Nance graduated from the University of Missouri and was commissioned an officer in the United States Marine Corps where he served globally in various roles for several years. He then attended Cornell Law School and upon graduation entered private practice with a large law firm specializing in M&A and securities work. Mr. Nance has also served as an advisor to the Chairman of the United States Federal Trade Commission specializing in areas of technology and antitrust policy.


Corporations, Securities, & Antitrust Practice Group
Teleforum
Corporations, Securities, & Antitrust Practice Group
Axios recently opined that: Be it guns or global warming, a fascinating trend is unfolding...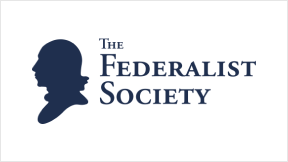 "Government is naturally obsessed with itself," writes Anthony Cordesman of the Center for Strategic and...