*Click the above tab labeled 1.24 Monday for full event details*
2022 Annual Missouri Chapters Conference
"Freedom of Thought"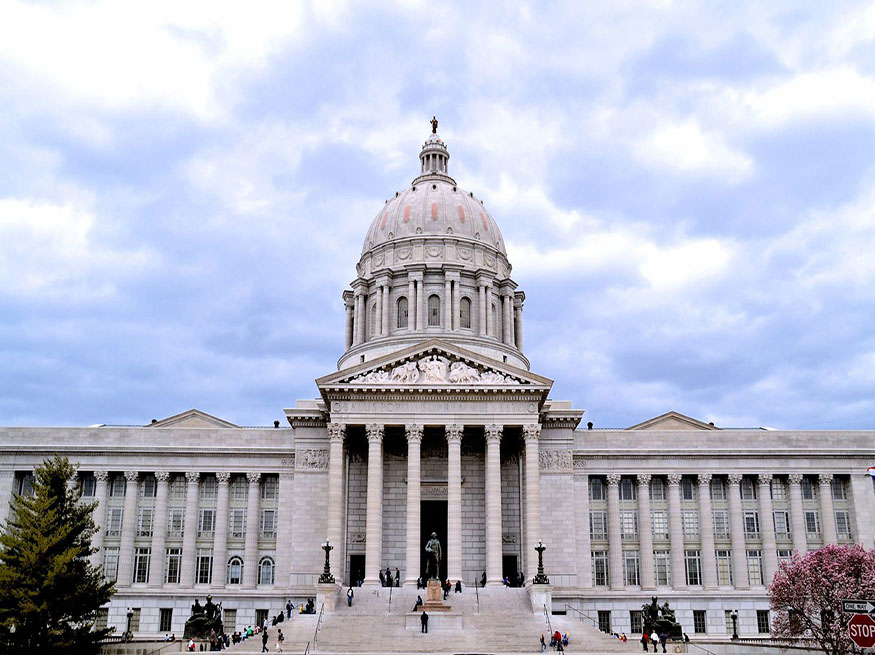 Our annual Missouri Chapters Conference will take place on Monday, January 24, 2022. The conference will feature a keynote address given by Vivek Ramaswamy, morning and afternoon panels, and a luncheon. Panels will be held in the House Chambers.
January 24, 2022
8:00 AM - 2:30 PM CT
CLE Credit expected, including Ethics and Diversity CLE Credit*
Schedule is subject to change.
Breakfast & Registration - Senator Bob Onder's Office, Rm. 416
8:00 a.m. - 9:00 a.m.
Panel One: Government Regulation of Social Media Content Moderation by Big Tech: Good or Bad?
9:05 a.m. - 10:15 a.m.
Featuring:
Josh Divine, Chief Counsel to Senator Josh Hawley, United States Senate
Lyrissa Lidsky, Dean and Judge C.A. Leedy Professor of Law, University of Missouri
Amy Peikoff, Chief Policy Officer, Parler
Moderator: Edward Greim, Partner, Graves Garrett LLC and President, Kansas City Lawyers Chapter
Panel Two: Defending Unpopular Clients - The Ethics of Targeting Attorneys, Firms, and Clients for Reprisals
10:20 a.m. - 11:20 a.m.
Featuring:
Stephen Davis

, Partner, True North Law

Charles Hatfield

, Partner, Stinson LLP

Gary Myers

, Earl F. Nelson Professor of Law and former Law School Dean, University of Missouri - Columbia
Moderator: Jennifer Bukowsky, Executive Director, Show-Me Defenders and President, Jefferson City Lawyers Chapter
Lunch - Second Floor, just outside the office of the Secretary of State
11:30 a.m. - 12:15 p.m.
Panel Three: Critical Race Theory in K-12 Public Schools
12:15 p.m. - 1:30 p.m.
Featuring:
Reverend Michael Barber, S.J.,

Professor of Philosophy, St. Louis University

Josh Hammer

, Opinion Editor, Newsweek and Research Fellow, Edmund Burke Foundation

Kimberly Hermann

, General Counsel, Southeastern Legal Foundation

Dave Roland

, Director of Litigation, Freedom Center of Missouri
Moderator: Mark Bremer, Partner, Shands, Elbert, Gianoulakis & Giljum, LLP and President, St. Louis Lawyers Chapter
Keynote Address
1:45 p.m. - 2:45 p.m.
Featuring:
Vivek Ramaswamy, Entrepeneur and Author, WOKE, INC.
           Introduction by Senator Bob Onder
Reception and Book Signing with Vivek Ramaswamy
3:00 p.m. - 4:30 p.m.
High Rise Bakery
Featuring:
Vivek Ramaswamy, Entrepeneur and Author, WOKE, INC.
*
Missouri: 2.9 CLE Credits and 1.2 Diversity OR Ethics Credits pending
Kansas: 2.9 CLE Credits and 1.2 Diversity OR Ethics Credits pending
Back to top