Professor Schwinn earned his B.A. from Michigan State University and his J.D. from the American University Washington College of Law. He previously taught at the University of Maryland School of Law and George Washington University Law School. He practiced full time in the Office of the General Counsel at the Peace Corps.
Professor Schwinn is a frequent commenter on issues related to constitutional law and human rights. He is a co-founder and co-editor of the Constitutional Law Prof Blog and an occasional contributor to other blogs and publications. He regularly writes for the ABA Preview of United States Supreme Court Cases, and he directs the ABA Media Alerts project for the Seventh Circuit. His scholarship has appeared in a variety of law journals.
Professor Schwinn is also an active practitioner. He litigates cases pro bono in the federal courts, and he serves on the Board of Advisors for the Chicago Lawyer Chapter of the American Constitution Society.
Professor Schwinn teaches Constitutional Law, Comparative Constitutional Law and Human Rights, and Lawyering Skills I. He also coordinates the Constitutional Law in the Classroom program, in which JMLS students teach constitutional law lessons to students in the Chicago Public Schools and surrounding school districts, and he is the faculty supervisor for the African Human Rights Project.
B.A., Michigan State University
J.D., American University Washington College of Law
John Marshall (Chicago) Student Chapter
Zoom Webinar -- John Marshall - Chicago
Zoom
Chicago, IL 60609
John Marshall-Chicago Student Chapter
The John Marshall Law School
315 S Plymouth Ct
Chicago, IL 60604
Chicago-Kent Student Chapter
Chicago-Kent College of Law
565 W. Adams Street
Chicago, IL 60661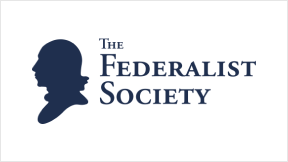 Online Debate
Last updated at 10 AM on Monday, January 4, 2010 Under the statute authorizing the Troubled Assets Relief...