Scott Moss joined CU Law School in 2007 after six years as an attorney in New York City and three years as a professor at Marquette Law School, where he was the 2007 recipient of the James D. Ghiardi Faculty Award for Outstanding Teaching, Student Body Support, and Scholarship. In New York, Professor Moss was a law clerk to U.S. District Judge Constance Baker Motley and then a plaintiff's employment lawyer at Outten & Golden LLP, the largest plaintiff-side employment law practice in the country, where he litigated individual and class action cases of discrimination, harassment, and minimum/overtime wage violations. He also has argued and briefed appeals of employment cases and has undertaken pro bono projects such as First Amendment right-to-protest litigation with the New York Civil Liberties Union, low-income worker clinics in lower Manhattan, and court-sponsored mediations for pro se litigants. Professor Moss received his J.D. (magna cum laude) in 1998 from Harvard Law School, where he was a Senior Editor of the Harvard Civil Rights-Civil Liberties Law Review; his B.A. (Economics) and M.A. (Media Studies) are from Stanford University. Professor Moss's research interests have included employment law, discrimination, constitutional law, various civil procedure rules, and economic analysis of all of the preceding topics.
B.A., Stanford
M.A., Stanford
J.D., Harvard
Colorado Student Chapter
Wolf Law Room 207
2450 Kittredge Loop Dr.
Boulder, CO 80309
Colorado Student Chapter
Wolf Law Building
1450 Kittredge Loop Dr.
Boulder, CO 80310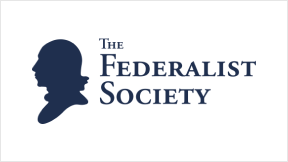 Online Debate
Updated: 6 PM, May 13, 2010 On May 10, 2010, President Obama nominated Solicitor General Elena...