Ryan T. Anderson, Ph.D., is the President of the Ethics and Public Policy Center,.
He is the author or co-author of five books, and his research has been cited by two U.S. Supreme Court justices, Justice Samuel Alito and Justice Clarence Thomas, in two Supreme Court cases.
He received his bachelor of arts degree from Princeton University, graduating Phi Beta Kappa and magna cum laude, and he received his doctoral degree in political philosophy from the University of Notre Dame. His dissertation was titled: "Neither Liberal Nor Libertarian: A Natural Law Approach to Social Justice and Economic Rights."
Anderson has made appearances on ABC, CNN, CNBC, MSNBC, and Fox News. His work has been published by the New York Times, the Washington Post, the Wall Street Journal, Oxford University Press, Cambridge University Press, the Harvard Journal of Law and Public Policy, the Harvard Health Policy Review, the Georgetown Journal of Law and Public Policy, First Things, the Claremont Review of Books, and National Review.
He is the John Paul II Teaching Fellow in Social Thought at the University of Dallas, a member of the James Madison Society at Princeton University, and a Fellow of the Institute for Human Ecology at the Catholic University of America, as well as the Founding Editor of Public Discourse, the online journal of the Witherspoon Institute of Princeton, New Jersey.
For 9 years he was the William E. Simon senior research fellow at The Heritage Foundation, and has served as an adjunct professor of philosophy and political science at Christendom College, and a Visiting Fellow at the Veritas Center at Franciscan University. He has also served as an assistant editor of First Things.
*****
A person listed as a contributor has spoken or otherwise participated in Federalist Society events, publications, or multimedia presentations. A person's appearance on this list does not imply any other endorsement or relationship between the person and the Federalist Society. In most cases, the biographical information on a person's "contributor" page is provided directly by the person, and the Federalist Society does not edit or otherwise endorse that information. The Federalist Society takes no position on particular legal or public policy issues. All expressions of opinion by a contributor are those of the contributor.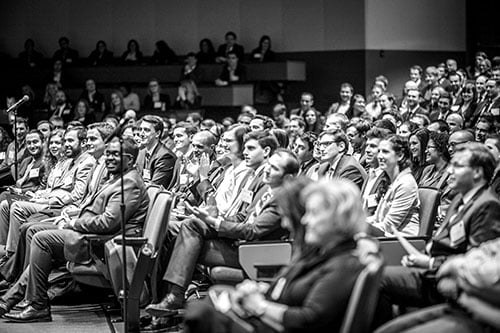 Marriott Marquis
901 Massachusetts Ave NW
Washington, DC 20001
Southern Methodist Student Chapter
Dedman School of Law
3315 Daniel Ave
Dallas, TX 75275
California-Berkeley Student Chapter
University of California, Berkeley, School of Law
Boalt Hall, 225 Bancroft Way
Berkeley, CA 94720
Northwestern Student Chapter
Northwestern University Pritzker School of Law
375 E. Chicago Ave
Chicago, IL 60611
Richmond Student Chapter
The T. C. Williams School of Law
28 Westhampton Way
Richmond, VA 23173
Religious Liberties Practice Group Podcast
With the legalization of gay marriage, numerous cases have arisen in which private citizens have...