Inez Feltscher Stepman is a senior policy analyst at IWF and host of High Noon with Inez Stepman, a podcast that hosts conversations with heterodox thinkers on a variety of important cultural and political subjects. She has over a decade of experience in education policy, and also handles issues related to institutional capture and the definition of sex in law and culture. 
She is a Lincoln Fellow with the Claremont Institute and a senior contributor to The Federalist. Her work has additionally appeared in outlets such as USA Today, The Wall Street Journal, and New York Post, and she has made appearances on Fox News, PBS, CSPAN, and NPR.
Inez has a BA in Philosophy from the University of California, San Diego, and a JD from the University of Virginia School of Law. She lives in New York City with her husband.
*****
A person listed as a contributor has spoken or otherwise participated in Federalist Society events, publications, or multimedia presentations. A person's appearance on this list does not imply any other endorsement or relationship between the person and the Federalist Society. In most cases, the biographical information on a person's "contributor" page is provided directly by the person, and the Federalist Society does not edit or otherwise endorse that information. The Federalist Society takes no position on particular legal or public policy issues. All expressions of opinion by a contributor are those of the contributor.
Marriott Marquis
901 Massachusetts Ave NW
Washington, DC 20001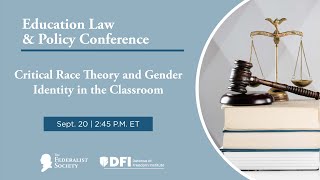 Featuring: Max Eden, Research Fellow, American Enterprise Institute Mary Hasson, Fellow, Catholic Studies Program at...