Mark Ryland works for the Amazon Web Services as Chief Information Security Officer and leads a team of cloud security experts, interfacing with customers, partners, and internal teams to advance the mission of AWS and cloud security.
Mr. Ryland has more than 24 years of experience in the technology industry, beginning with Microsoft Federal Systems in the USA, where he began his technical career as a Senior Architectural Engineer in 1991. He continued at Microsoft for ten years, serving in a variety of software engineering and technical marketing roles in the Systems Group. In the late 1990s he started and ran the first standards organization at Microsoft, serving as Director of Standards Strategy until 2000. Subsequently, Ryland served as CTO of two start-up companies, as well as Vice-President and Director of the Washington DC office of a Seattle-based public policy group. He rejoined Microsoft in 2008 as National Standards Officer for the USA, later switching back to an engineering role as a principal program manager in Microsoft's identity and access team, before joining AWS.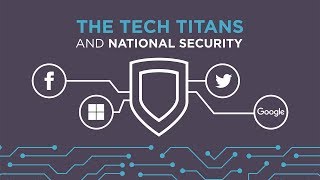 Tech Titans and National Security: West Coast Edition
This panel will focus on questions such as what measures major companies can take, individually...