Katie Moussouris, a noted authority on vulnerability disclosure and bug bounties, founded Luta Security which specializes in sustainable process improvement for handling vulnerabilities.
Ms. Moussouris's work includes helping the US Department of Defense start the government's first bug bounty program, called "Hack the Pentagon," and advised on the DoD's ongoing vulnerability disclosure program. This was based on years of discussions with DoD officials, following her creation of Microsoft's first bug bounty programs.
Ms. Moussouris is also part of the official US Wassenaar delegation to successfully renegotiate a controversial export control agreement that threatened to interfere with internet defense. Her earlier Microsoft work encompassed industry-leading initiatives such as Microsoft's bug bounty programs and Microsoft Vulnerability Research.
Ms. Moussouris is also a subject matter expert for the US National Body of the International Standards Organization (ISO) in vuln disclosure (29147), vuln handling processes (30111), and secure development (27034). Ms. Moussouris is a visiting scholar with MIT Sloan School, doing research on the vulnerability economy and exploit market. She is a New America Foundation Fellow and Harvard Belfer Affiliate. Ms. Moussouris is on the CFP review board for RSA, O'Reilly Security Conference, Shakacon, Hack in the Box, and is an adviser to the Center for Democracy and Technology.
Tech Titans and National Security: West Coast Edition
Hoover Institution--David & Joan Traitel Building - Hauck Auditorium
435 Lasuen Mall
Stanford, CA 94305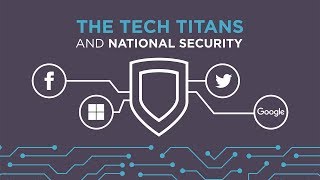 Tech Titans and National Security: West Coast Edition
This panel will focus on questions such as what measures major companies can take, individually...