Jacob Crisp is a member of Microsoft's US Government Affairs team in Washington, D.C. As Director for Cybersecurity Policy, he plays a key role in Microsoft's cybersecurity and lawful access policy work in the United States, working with policymakers and influencers on key cybersecurity and lawful access issues relevant to Microsoft and the global IT ecosystem. Prior to joining the company, Jacob was co-founder and CEO of a venture-backed technology startup. During almost a decade of government service, Jacob also served as a senior staffer — Policy Director, Deputy General Counsel and Deputy Staff Director — on the House Intelligence and Homeland Security Committees, a President'sDaily Brief (PDB) briefer to the White House and a Central Intelligence Agency officer. In those roles, Jacob played a formative part in the development and execution of key domestic and national security policies, including information sharing and annual intelligence and defense authorization legislation, threat analysis and mitigation, counterterrorism, cybersecurity and technology innovation.
Tech Titans and National Security: West Coast Edition
Hoover Institution--David & Joan Traitel Building - Hauck Auditorium
435 Lasuen Mall
Stanford, CA 94305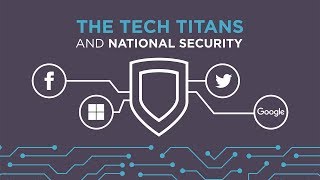 Tech Titans and National Security: West Coast Edition
This panel will focus on questions such as what measures major companies can take, individually...