Hiram Sasser is Executive General Counsel for First Liberty Institute, where he oversees First Liberty's litigation and media efforts. Sasser's practice focuses primarily on First Amendment and other constitutional and civil rights issues. Sasser has been counsel for The American Legion and the VFW for every major federal appellate and Supreme Court case involving the constitutionality of veterans memorials. He has numerous appearances on ABC, NBC, CBS, Fox News, CNN, and the BBC as well as being heard on various radio stations throughout the United States, Asia, Africa, and Europe.
In 2016, Sasser took a leave of absence to serve a temporary assignment as the Chief of Staff for the Attorney General of Texas.  He currently serves as an Adjunct Professor of Law at both The University of Texas at Austin School of Law and Oklahoma City University School of Law. His military service includes serving as Headquarters Commander, a Company Executive Officer, and Training Officer in the United States Army Reserve.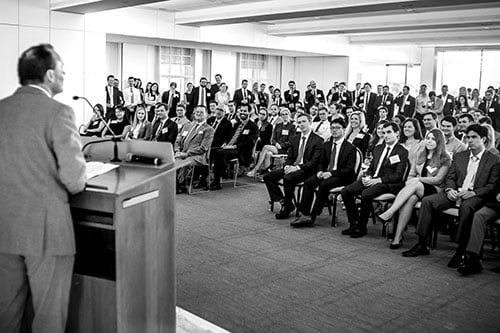 Texas Student Chapter
UT Law
727 E Dean Keeton St
Austin, TX 78705
Oklahoma Student Chapter
University of Oklahoma College of Law
300 W Timberdell Rd
Norman, OK 73019
Connecticut Student Chapter
Zoom Webinar -- University of Connecticut
55 Elizabeth Street
Hartford, CT 06105
2020 Kentucky Chapters Conference
Zoom Webinar
Baylor Student Chapter
Zoom Webinar -- Baylor
https://baylor.zoom.us/j/98029185397?pwd=d0FmM0Y5VWh1Z1RNWEFIOFYrTGlRUT09
Waco, TX 76706
2020 Kentucky Chapters Conference
On October 14-15, the Federalist Society's Kentucky lawyers chapters hosted their annual conference via online...