Edith Jones graduated from Alamo Heights High School, where she was a National Merit Scholar. In 1971, she received her B.A. in Economics from Cornell University, graduating with honors. In 1974, she was awarded her J.D. at the University of Texas Law School, where she was a law review editor and received the Order of the Coif.
Judge Jones was the first female partner at Andrews, Kurth, Campbell & Jones (now Hunton Andrews Kurth) where she practiced various types of litigation and bankruptcy cases. Judge Jones went on the federal bench on June 1, 1985.
Judge Jones served as a former member of the National Bankruptcy Review Commission, and as a member of the Judicial Conference Commission on Bankruptcy Rules. Judge Jones served on the board of the Sam Houston Area Council of the Boy Scouts of America. She has been a member of the Garland Walker Inn of Court in Houston and is also on the Board of the Calvin Coolidge Presidential Foundation.
*****
A person listed as a contributor has spoken or otherwise participated in Federalist Society events, publications, or multimedia presentations. A person's appearance on this list does not imply any other endorsement or relationship between the person and the Federalist Society. In most cases, the biographical information on a person's "contributor" page is provided directly by the person, and the Federalist Society does not edit or otherwise endorse that information. The Federalist Society takes no position on particular legal or public policy issues. All expressions of opinion by a contributor are those of the contributor.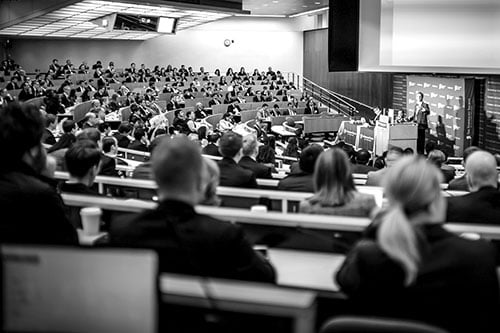 2023 National Student Symposium
AT&T Hotel and Conference Center
1900 University Ave
Austin, TX 78705
National Lawyers Conference 2022
Supreme Court actions during the 2021-2022 term - opinions, grants and denials of petitions for...