Edith Jones graduated from Alamo Heights High School, where she was a National Merit Scholar. In 1971, she received her B.A. in Economics from Cornell University, graduating with honors. In 1974, she was awarded her J.D. at the University of Texas Law School, where she was a law review editor and received the Order of the Coif.
Judge Jones was the first female partner at Andrews, Kurth, Campbell & Jones (now Hunton Andrews Kurth) where she practiced various types of litigation and bankruptcy cases. Judge Jones went on the federal bench on June 1, 1985.
Judge Jones served as a former member of the National Bankruptcy Review Commission, and as a member of the Judicial Conference Commission on Bankruptcy Rules. Judge Jones served on the board of the Sam Houston Area Council of the Boy Scouts of America. She has been a member of the Garland Walker Inn of Court in Houston and is also on the Board of the Calvin Coolidge Presidential Foundation.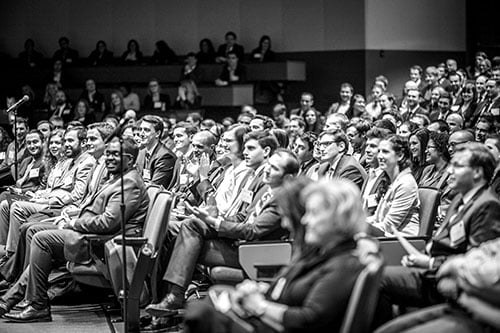 2022 Annual Western Chapters Conference
Ronald Reagan Presidential Library
40 Presidential Drive
Simi Valley, CA 93065
2021 National Lawyers Convention
The Mayflower Hotel
1127 Connecticut Avenue, NW
Washington, DC 20036
George Mason Student Chapter
Antonin Scalia Law School
3301 Fairfax Drive
Arlington, VA 22201
Religious Liberties Practice Group
Online Event
2021 Texas Chapters Conference
The Houstonian Hotel
111 N Post Oak Ln
Houston, TX 77024
2021 National Lawyers Convention
The 2021 National Lawyers Convention took place November 11-13, 2021 at the Mayflower Hotel in...