Robert P. George is McCormick Professor of Jurisprudence and Director of the James Madison Program in American Ideals and Institutions at Princeton University. He has several times been a Visiting Professor at Harvard Law School. He has served as Chairman of the U.S. Commission on International Religious Freedom and on the U.S. Commission on Civil Rights and the President's Council on Bioethics. He has also served as the U.S. member of UNESCO's World Commission on the Ethics of Scientific Knowledge and Technology. He was a Judicial Fellow at the Supreme Court of the United States, where he received the Justice Tom C. Clark Award. A Phi Beta Kappa graduate of Swarthmore, he holds the degrees of J.D. and M.T.S. from Harvard University and the degrees of D.Phil., B.C.L., D.C.L., and D.Litt. from Oxford University, in addition to twenty-one honorary doctorates. He is a recipient of the U.S. Presidential Citizens Medal, the Honorific Medal for the Defense of Human Rights of the Republic of Poland, the Canterbury Medal of the Becket Fund for Religious Liberty, the Bradley Prize, the Irving Kristol Award of the American Enterprise Institute, and Princeton University's President's Award for Distinguished Teaching. His books include Making Men Moral: Civil Liberties and Public Morality and In Defense of Natural Law (both published by Oxford University Press), as well as The Clash of Orthodoxies and Conscience and Its Enemies (both published by ISI Books).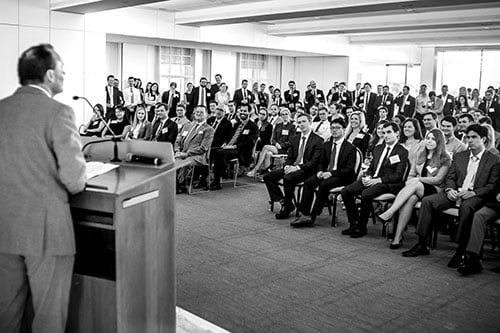 Princeton Student Chapter
Whig Hall Senate Chamber
Whig Hall
Princeton, NJ 08540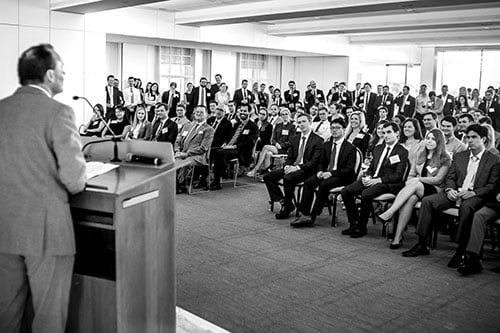 Columbia Student Chapter
Zoom Webinar -- Columbia Law School
435 W 116th St.
New York, NY 10027
Religious Liberties Practice Group Teleforum
On June 16, 2021, The Federalist Society's Religious Liberties Practice Group hosted a teleforum titled...