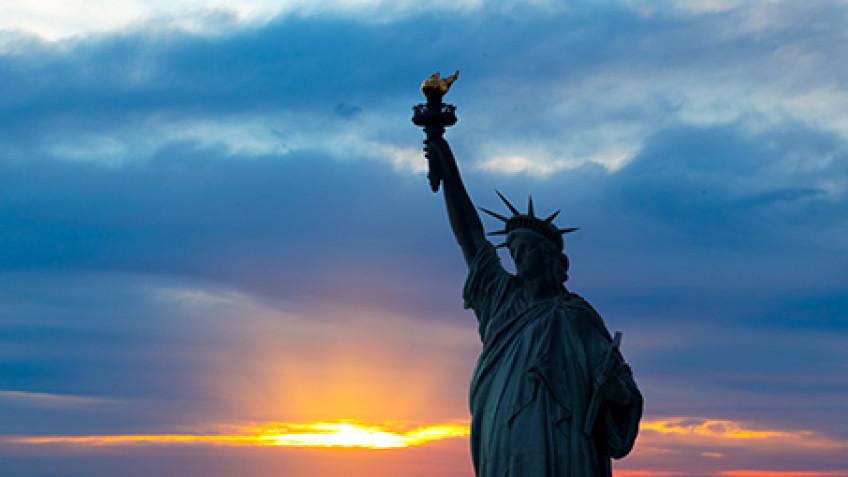 News
Michael J. Reitz of the Mackinac Center for Public Policy writes about Tom Cotton's remarks for the Barbara K. Olson Memorial Lecture at the 2015 National Lawyers Convention:
[Three] weeks ago I joined hundreds of lawyers, judges and policy experts for a gathering of the Federalist Society in Washington, D.C. The occasion, the Barbara K. Olson Memorial Lecture; the speaker, Sen. Tom Cotton of Arkansas.

The Federalist Society established this annual lecture 15 years ago to honor a life cut short. A lawyer and commentator with a distinguished career in public service, Barbara Olson was a great friend of the Federalist Society and the ideas it espouses — individual liberty, limited government and the rule of law. Olson died on Sept. 11, 2001, a passenger on American Airlines Flight 77, which crashed into the Pentagon.

Cotton used his address to highlight America's exceptional promise, both for those born here and those who would come: "We should take pride that we live in a nation people are willing to die to reach, not escape." Our duty, he said, is to do more than simply pay tribute to Olson and the thousands killed that day, but to live lives that preserve and advance liberty. Cotton's remarks were especially poignant as news of the Paris terror attacks came to us that very day.
Read the full piece.