Article: Obama's Executive Actions on Immigration Are Ruled Unconstitutional
| | |
| --- | --- |
| Sponsors: | Administrative Law & Regulation Practice Group, Civil Rights Practice Group, Corporations, Securities & Antitrust Practice Group, Criminal Law & Procedure Practice Group, Environmental Law & Property Rights Practice Group, Federalism & Separation of Powers Practice Group, Financial Services & E-Commerce Practice Group, Free Speech & Election Law Practice Group, Intellectual Property Practice Group, International & National Security Law Practice Group, Labor & Employment Law Practice Group, Litigation Practice Group, Professional Responsibility & Legal Education Practice Group, Religious Liberties Practice Group, Telecommunications & Electronic Media Practice Group |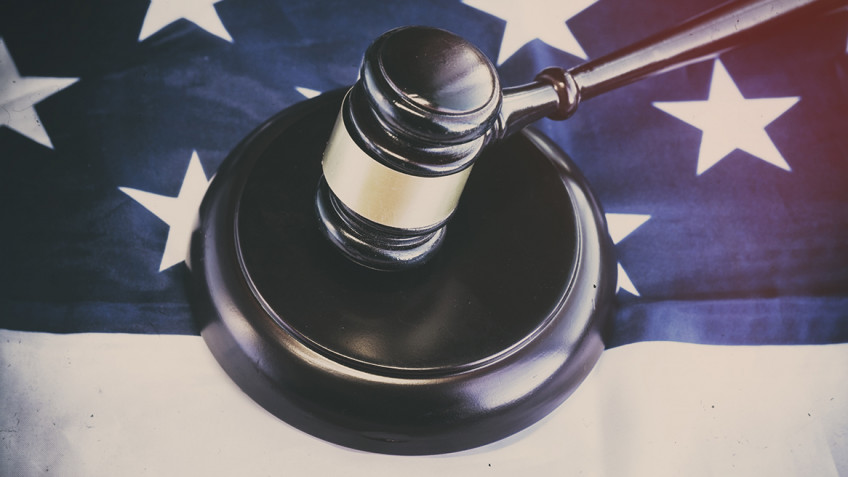 News
The Atlantic reports:
The U.S. Fifth Circuit Court of Appeals blocked a series of President Obama's executive orders on immigration on Friday, frustrating the administration's efforts to shield millions of undocumented immigrants from deportation and setting up a potential showdown at the U.S. Supreme Court.

A three-judge panel ruled against the Obama administration on a 2-1 vote in Texas v. United States, upholding a lower court's injunction against two programs. Obama created one of the programs, called Deferred Action for Parents of Americans, or DAPA, and expanded another, called Deferred Action for Childhood Arrivals, or DACA in a unilateral effort to reshape the U.S. immigration system after the 2014 midterm elections. Texas and 26 other states sued the United States soon thereafter, in an attempt to halt the executive actions.