Feddie Night Fights: Overturning Roe?
Feddie Night Fights. It's On!

Event Video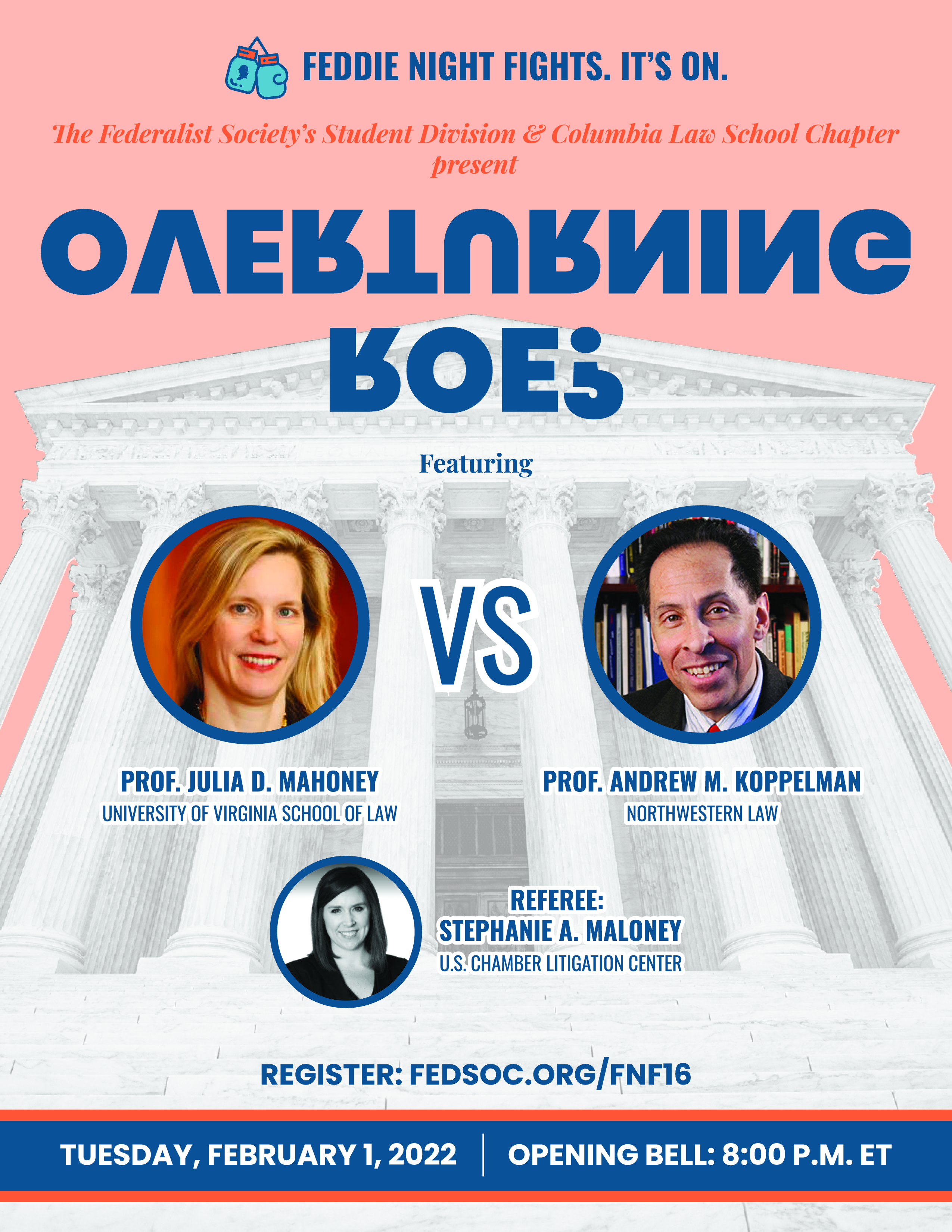 The Federalist Society's Student Division &
Columbia Law School Student Chapter present
Feddie Night Fights:
Overturning Roe?
Tuesday, Feburary 1, 2022
8:00 PM ET
Featuring:
Referee: Stephanie A. Maloney, U.S. Chamber Litigation Center
Prof. Julia D. Mahoney, University of Virginia School of Law
Prof. Andrew M. Koppelman, Northwestern Law
Feddie Night Fights is a series of online events hosted by the Student Division and a rotating Student Chapter each month.
*******
As always, the Federalist Society takes no position on particular legal or public policy issues; all expressions of opinion are those of the speaker.