Mr. Ted Ullyot is an American lawyer and former government official. He served as Facebook's General Counsel from September 2008, when he was hired as its inaugural General Counsel, until July 2013.
Ullyot graduated magna cum laude from Harvard College in 1990. He studied at the Institut d'Etudes Politiques in Paris from 1990 through 1991. Ullyot attended the University of Chicago Law School, earning a J.D. with honors in 1994. After graduation he clerked for U.S. Supreme Court Justice Antonin Scalia and 4th Circuit Court of Appeals Judge J. Michael Luttig. Ullyot was a partner at the law firm Kirkland & Ellis in Washington, D.C., specializing in telecommunications and appellate law. In October 2000, Ullyot joined the legal department of America Online. After the merger of AOL and Time Warner, he worked for AOL Time Warner from January 2001 to January 2003. After starting in New York as vice president and associate general counsel of AOL Time Warner, he was appointed senior vice president and general counsel for AOL Time Warner Europe in January 2002. From January 2003 to January 2005, Ullyot worked in the White House as associate counsel and as a deputy assistant to President George W. Bush. He then served as chief of staff to U.S. Attorney General Alberto R. Gonzales. In October 2005, he joined ESL Investments, Inc. as executive vice president and general counsel. Ullyot then returned to Kirkland & Ellis. He has served on the board of directors for AutoZone, Inc. since December 2006. In September 2008, Ullyot was hired as Facebook's inaugural general counsel. At the time, the site had more than 100 million members and was valued at $15 billion. Ullyot was tasked with addressing the complicated privacy issues that Facebook faces due to its wealth of user data. In the ensuing years, Ullyot advised Facebook through litigation involving the Winklevoss twins, a patent battle with Yahoo! Inc., and the controversy surrounding its May 2012 initial public offering. Ullyot engineered Facebook's negotiations for a cy pres award on allegations that Facebook violated Federal privacy statutes in 2007.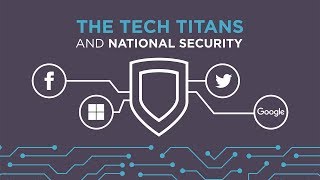 Tech Titans and National Security: West Coast Edition
It is difficult to imagine any criminal acts, espionage, or terrorism that does not leave...